Discussion Starter
•
#1
•
I got a scangauge for Christmas. It is currently being repaired by Linear Logic because the board that was in the one I got doesn't work well with Ford vehicles. Anyway, The short amount of time I had it (about a week), the transmission temperature never seemed to get very high. I think the highest I ever saw it was about 120-130F. I installed a tranny cooler about 2 years ago, and I'm wondering if during the winter the transmission isn't reaching its proper temperature.
I had looked last year during winter for an inline thermostat, but couldn't find one. This year I googled again for "oil thermostat" and found these:
http://www.alamomotorsports.com/pmc/Cat_page14.html
http://store.summitracing.com/partdetail.asp?part=prm-1070
I was thinking when I have some money I would buy one and install it in my car. My question is, does anyone know what the 4th outlet does? I can guess what three of them are: Inlet, output to the cooler, and output to the bypass loop. What would that fourth one be for? I made a mockup of how I would install the thermostat on my current setup: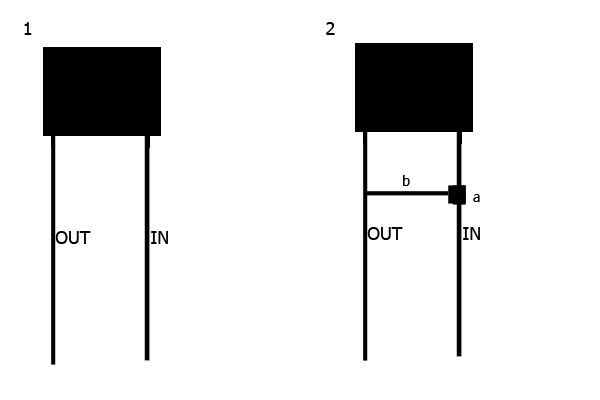 My current setup is (1). (2) is how I would install the thermostat. The thermostat (a) would bypass the cooler through (B) until it reaches about 180F. Would this be a good setup?