Discussion Starter
·
#1
·
I installed my aluminum SFB's yesterday (thanks, Matt!) as well as my 24mm front swaybar (stock was broken). And here are my thoughts:
I HATE living in the rust belt. I used half a can of PB blaster over a day and a half to try and prevent these issues. The front bushings were replaced with stockers last year, (with the spinning captive nut problem) so when that nightmare was resolved, we reinstalled the bolt with anti-seize. That came out nicely, but the ignorant 10mm bolts didn't. Power went out, so air tools were ruled out. I had to use a file to enlarge the SF holes, which was a huge pain. It would've taken seconds if I could've used my electric dremel.
I thought I broke the rear nuts loose until I got a gun on them. Thank god I had enough air left in the compressor to get those out, because the ratchet was doing nothing. Threw the swaybar in while the rear was lowered, it was still a pain to get in place. The urethane bushings with the grease-able restraint didn't match up entirely, there's a step in the mounting location that the restraint didn't accomodate, so it went it a little deformed. I hope that doesn't cause issues down the line, considering I can't rotate the bar by hand. It may free up when it gets greased, but I didn't bother because I didn't hook it up yet.
Since the old swaybar links were rusted on better than an arc welder could dream of, I just cut them. I'll put new links on when the new struts go in. For now, the AlSFB's make the absence of a swaybar VERY noticeable. I still have a tie-rod on its way out, but with that in mind, steering response is epic. When I go through the tricky curves on the hill out of town, I can't feel the front suspension squirm back & forth anymore; the whole car pitches back and forth instead (that swaybar needs to get hooked up soon).
A+, SHOSource.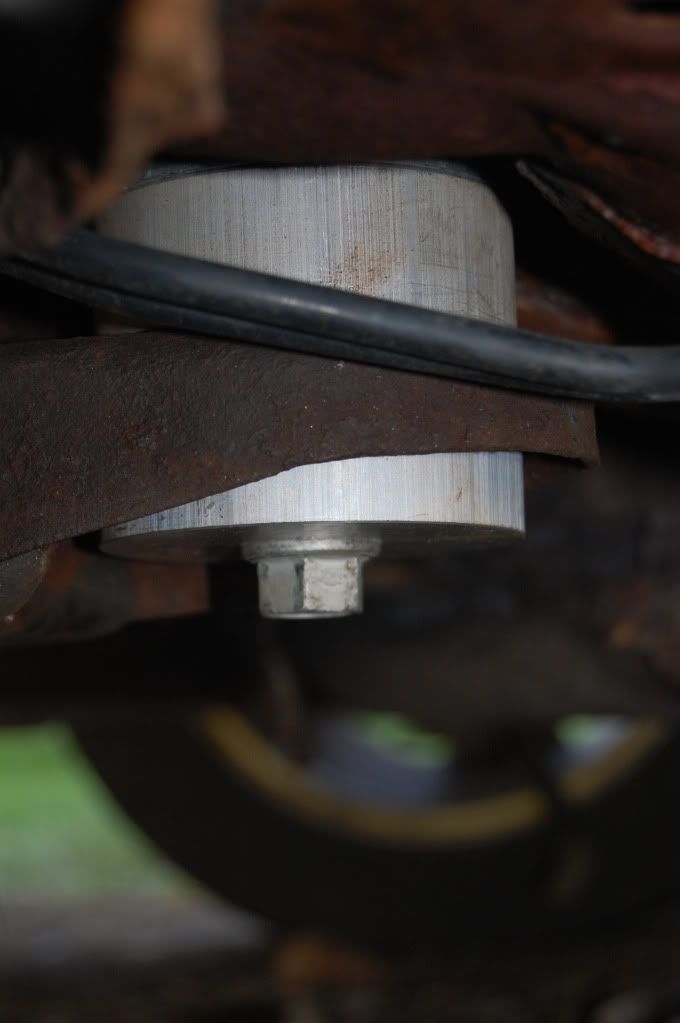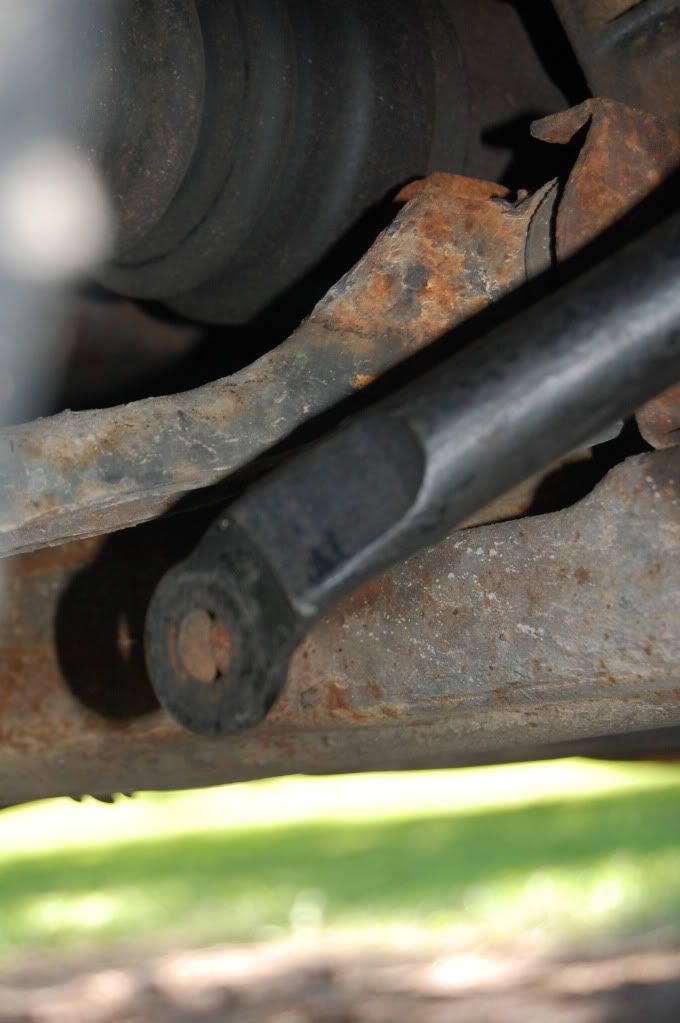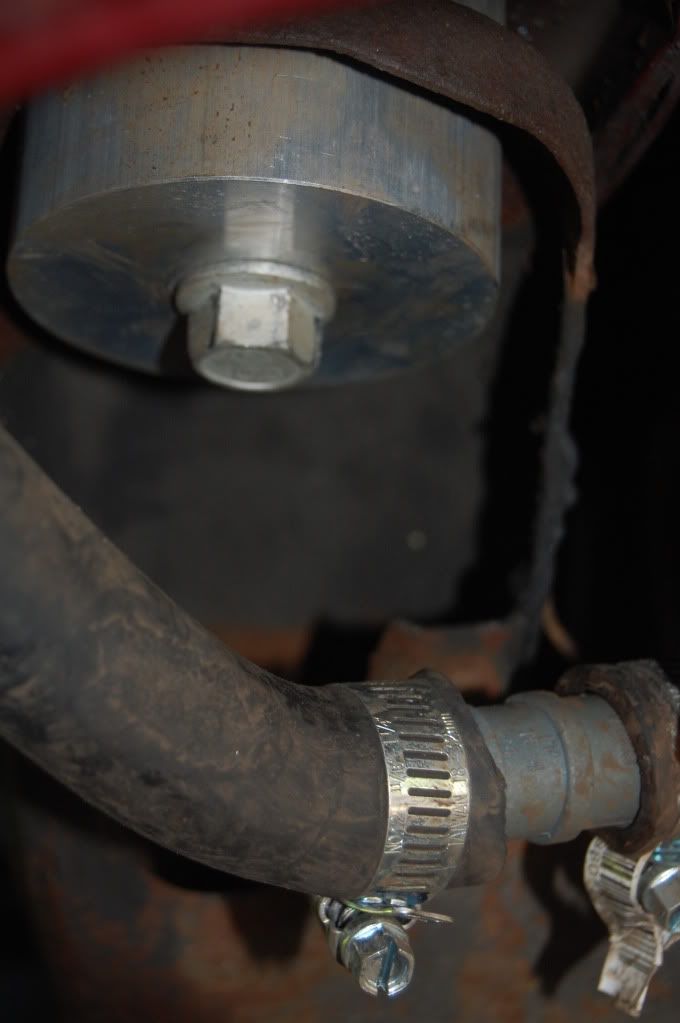 Oh, and I popped a cooling line on the front curbside. I couldn't be bothered to replace the whole line, so I just patched it. The break pointed at my face, though, so I ate a bit of rusty gunky vulcan coolant. Blech.