Discussion Starter
·
#1
·
I decided one day that I was going to smoke my taillights. So I did, and that day was today.
With the help of my Bro (not blood related), Danny (D-Fry).
So here's the installation guide....
We went with VHT Nite Shades
But any translucent paint will work.
Be ABSOLUTELY sure that it's translucent.
Because I know that someone, somewhere, will use regular old spray paint.
First things first, SAFETY-YYYYYYYYYYYYYYYYYYYYYY. safety...
Open up the trunk and pull out the black screws with the inner locking mechanisms. See picture. There are 2 on the left and one in the rectangle shaped cavern.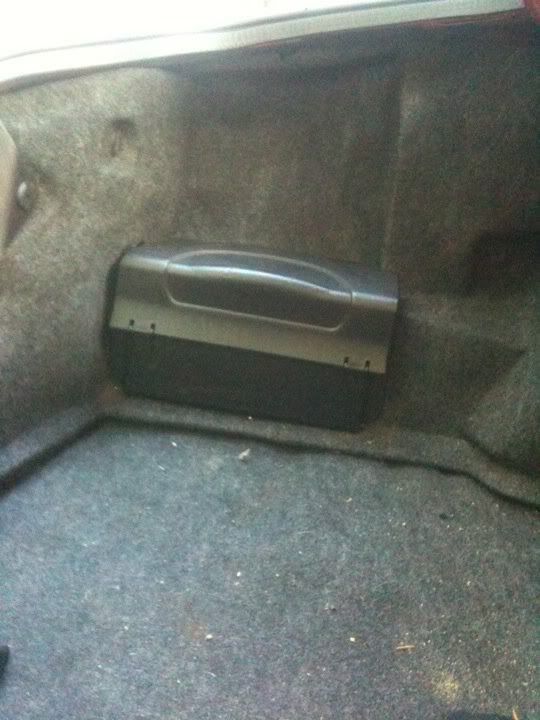 After that's pulled back you'll see the taillight housing and there will be three bolt screws which will need to be loosened. See picture. The bolts are 11mm sized.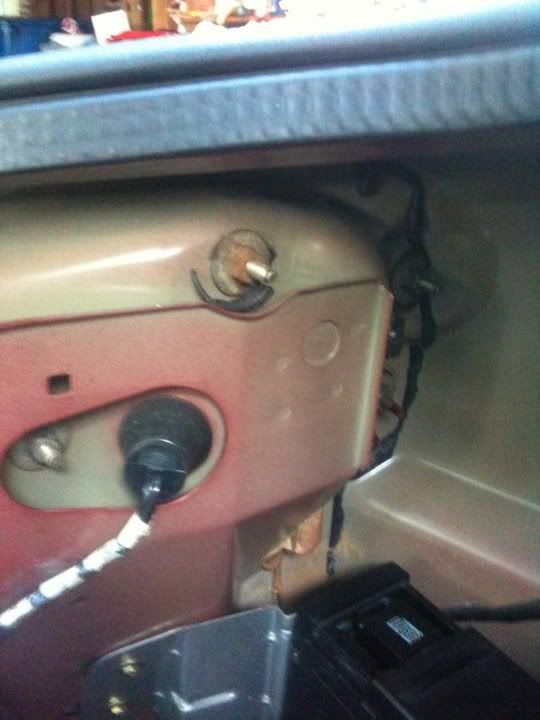 After the bolts are removed, the light will basically fall out so be ready.
You'll next have to unplug the brake and turn signal wiring harnesses. See picture.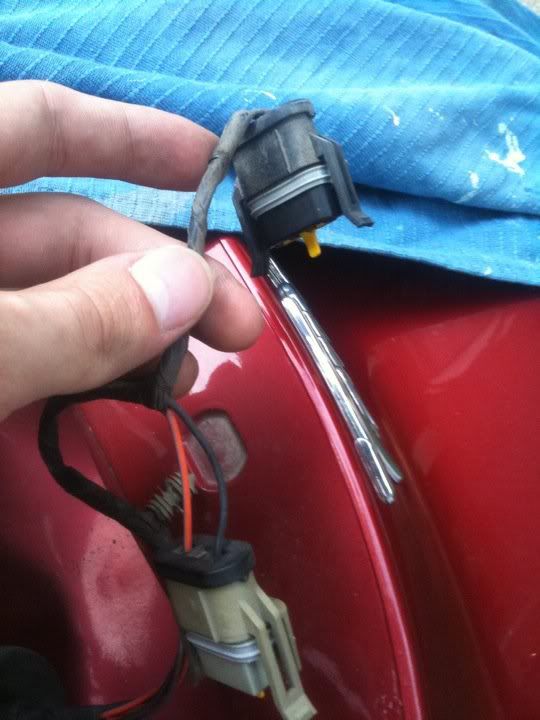 After those are unplugged comes the fun part. What we did was take newspaper, and seal anything you don't want sprayed (anything that's not the lights and seal). See picture.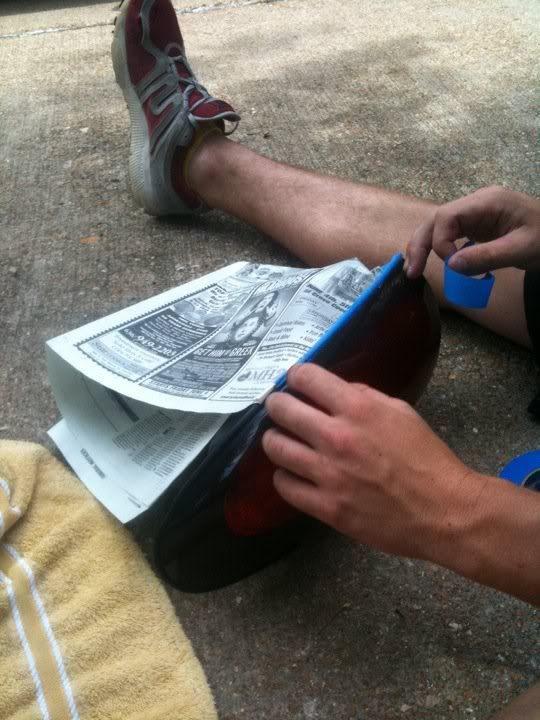 After it's sealed, you'll need something to spray on, or concrete if you prefer, and something to prop the lights up on, we used a very small toolbox. Apply coats until you have the desired pitch level. I cannot stress this enough,
KEEP TRACK OF THE COATS
. If you forget how many coats you put on, you're screwed, unless you've got a good eye or a friend who just happens to notice :thumb: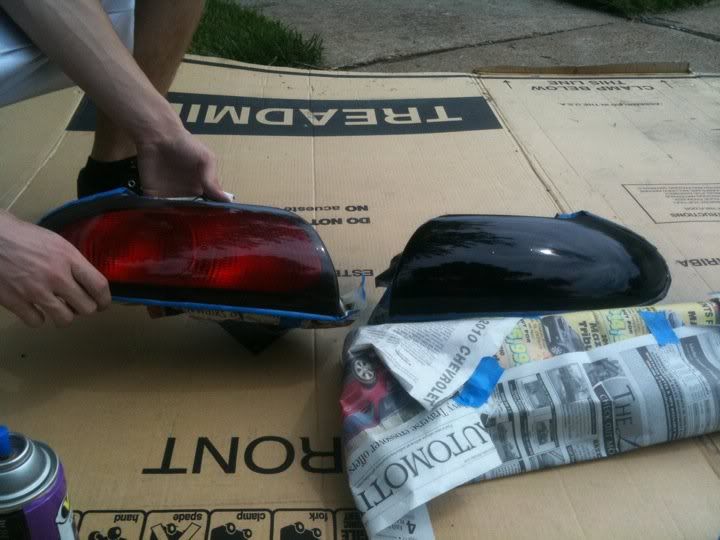 After that, allow them to dry for approx. 2 1/2-3 hours.
Then reinstallation and have fun.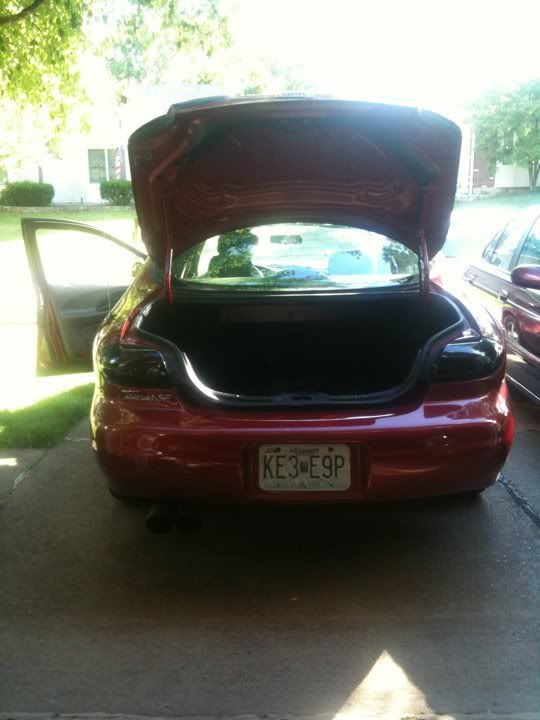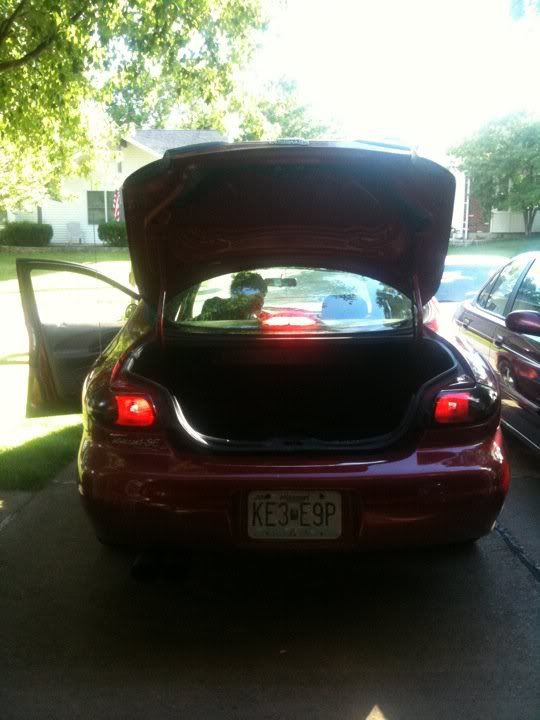 Tomorrow we'll be doing the light housing which houses the reverse lights and reflectors, so stay tuned!!