Discussion Starter
·
#1
·
This work is on an 87 3.0L w/AC.
This afternoon was perfect weather to do the radiator. Upon a final inspection before removing the cooler lines, I encountered two issues. (click for lgr pics)
Coming out of the trans, what I assume is the pressure line on top, and the return line closer to the ground: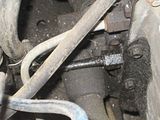 How do I cure that leak? Do I need to remove and replace the whole line, or can I replace that end?
These rubber hoses are not factory. Appear to be weeping/leaking at their connection points on top of the cooler: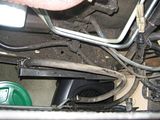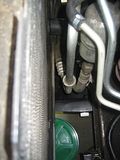 No real rust, but not uber clean in all areas.
How do I properly disconnect the line out of the radiator?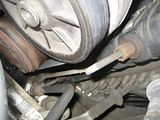 AutoZone claims to have no idea what tool I need.
So in short:
1.) What do I do about the transmission lines? Replace the ends? Replace the tube and ends? If I need to replace the tube, where do I get a replacement?
2) Should I replace the rubber hosing for the trans cooler that appears to be leaking near the clamps, and is the current hose routing OK?
3) How do I disconnect the lines coming out of the radiator? If I remove the fitting and line can I rip off the old ends? Do I need a tool to do the job right? I have the AC disconnect tools from harbor freight.