Well. I never thought the day would come so soon, but I found a '96 SHO on craigslist for $500. After consideration by dad, we went up to Ravenna and purchased this Rose Mist SHO for $400, and towed it home on the tow dolly.
Details:
1996 Ford Taurus SHO.
3.4L Yamaha/Cosworth 32V DOHC V8
AX4N Automatic Trans
Rose Mist Metallic (Car #21 of 86 Rose Mist SHO's Produced)
Graphite Leather Interior
Mileage At Purchase: 119,631
Current Mileage:
126,500
Optional Equipment: PEP 211B (Power Sunroof, Keyless Entry System, Perimeter Anti-Theft, EATC , JBL Premium Audio System), 16" Chromies, Leather Seats, 6-Disc CD Changer, and Daytime Running Lamps.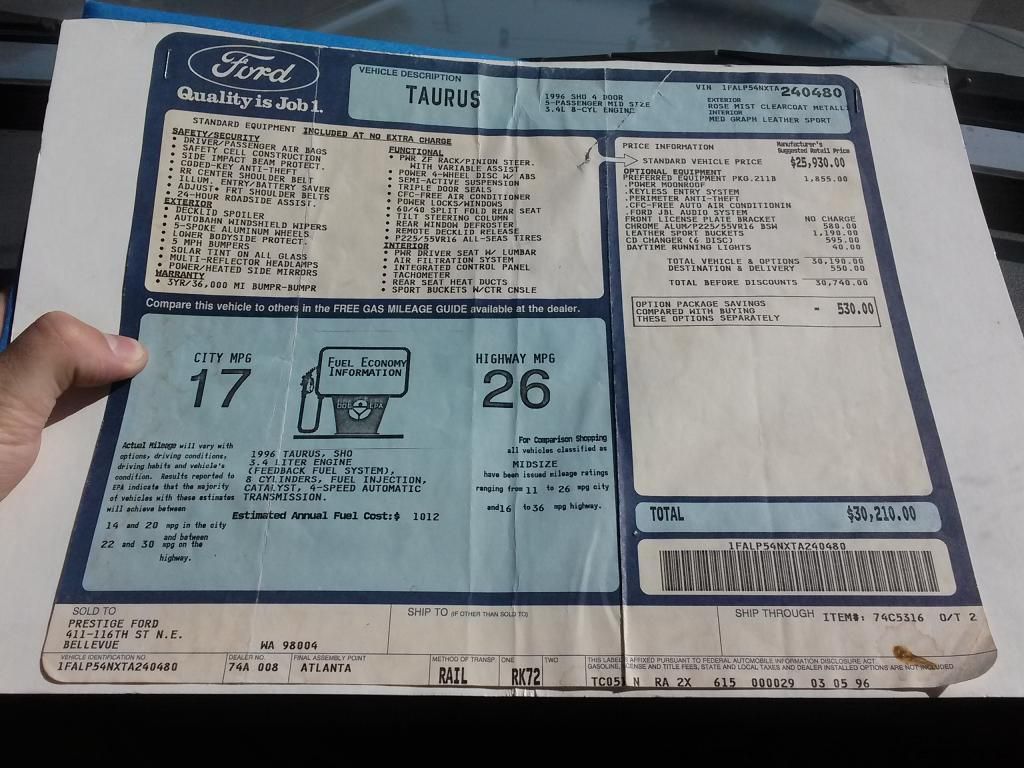 I have ALL service records from new. Over $5,000 was spent on maintenance and repairs.
Sold new at Prestige Ford (now AutoNation Ford) in Bellevue, Washington.
Issues Resolved Since Purchase:
- Replacement Of: Alternator x2, MegaFuse, Brake Master Cylinder, Headlight Bulbs, Radio ICP Football, Passenger Sunvisor, Driver & Passenger Airbag, Windshield, Antenna & Base
- Brake Bleed
- Tire Rotation
- Transmission Fluid Flush & Filter Replacement
- Full Interior and Exterior Detail
- Camshaft Welding
Modification List:
- GenTex Auto Dim Rear View Mirror
- 1997-1999 OEM SHO V8 Fender Emblems
- LED Interior/Exterior Conversion
- 1998-1999 Center Console Cupholder Insert
- Gloss Black Vinyl Wrapped B & C Window Pillars
This is what it looked like when I picked it up: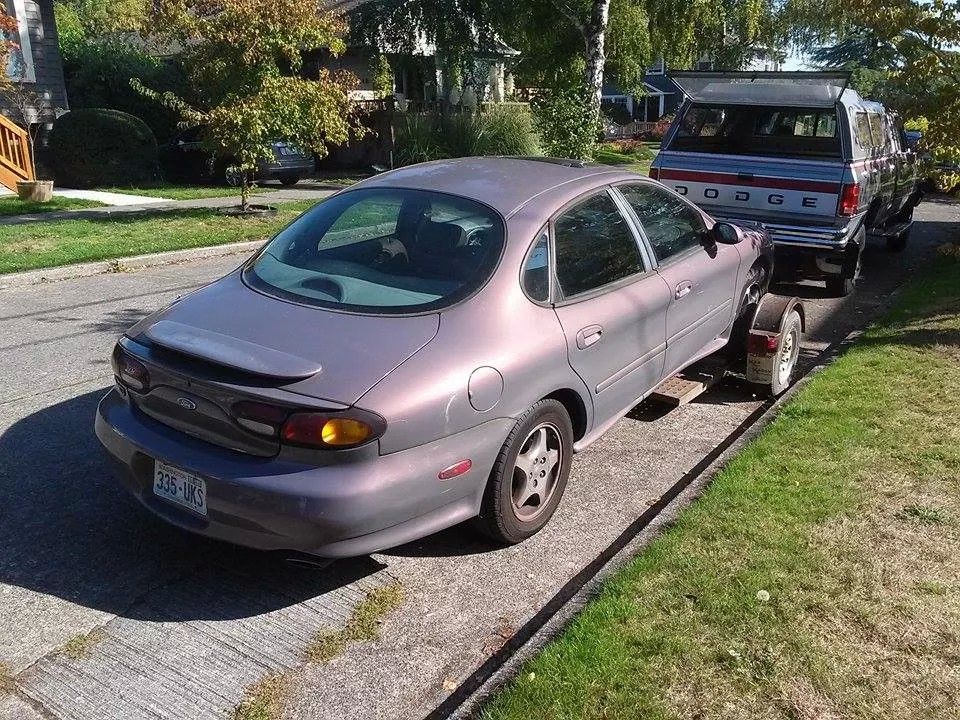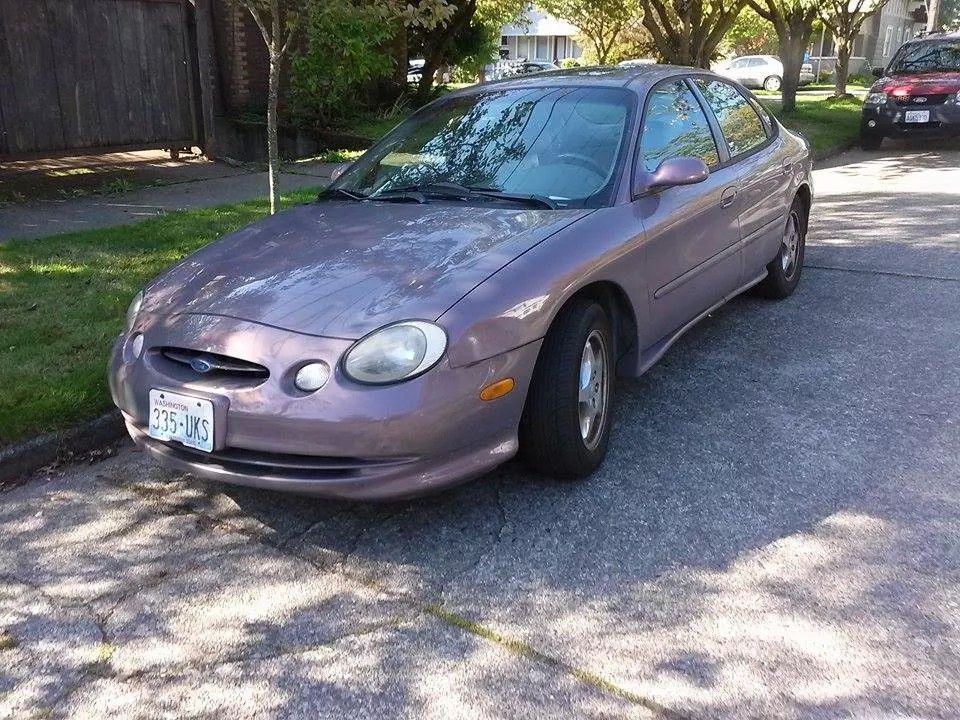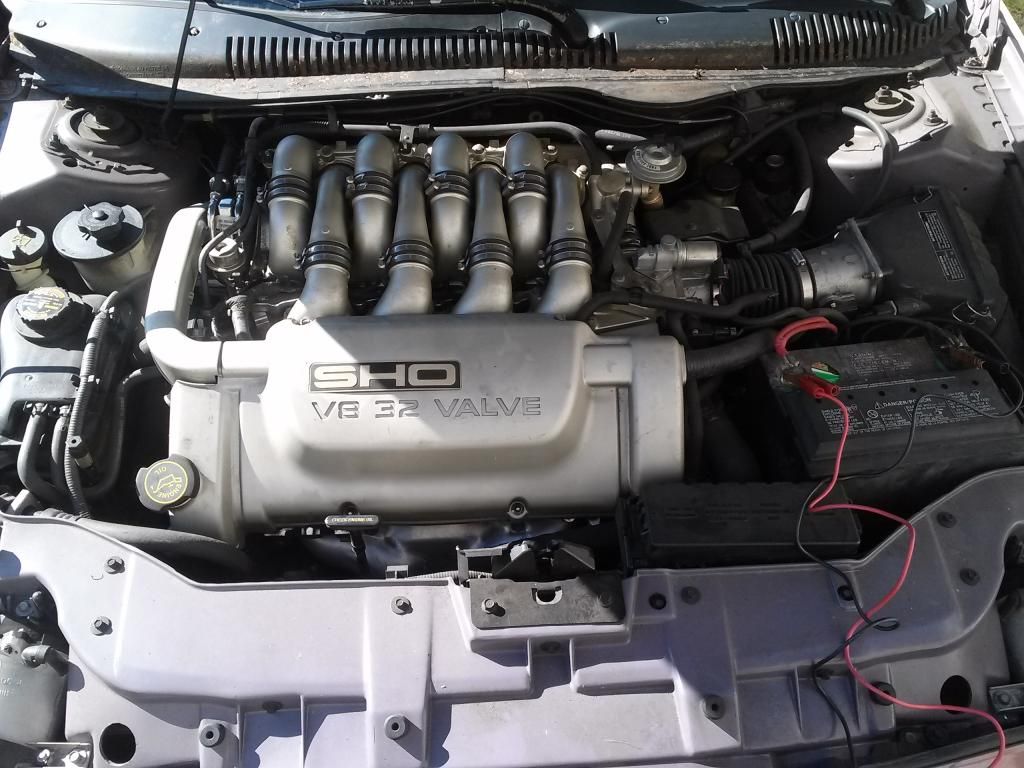 And here's a recent shot to give you an idea of what a clean Rose Mist looks like: