Discussion Starter
·
#1
·
My taurus has been squeaking ( squealing?) for about a month or two now. It's done this before, periodically...and i'm just now getting around to trying to figure it out. It's a 1996 3.0 ohv vulcan engine.
I took the belt off about a month ago, too the idler pulley and the tensioner off with the intent of replacing both...but I got caught up and didn't have time.
I have a bit of free time now, and so i'd like to figure out what exactly is causing this.
i have two pictures- one with the car off and the other on. I took the pics of the tensioner, which has three marks. I've read on tensioner spring test , where you push down and try to judge the play in the tensioner spring.
judging by these pics, can anyone tell me if my tensioner is overdue?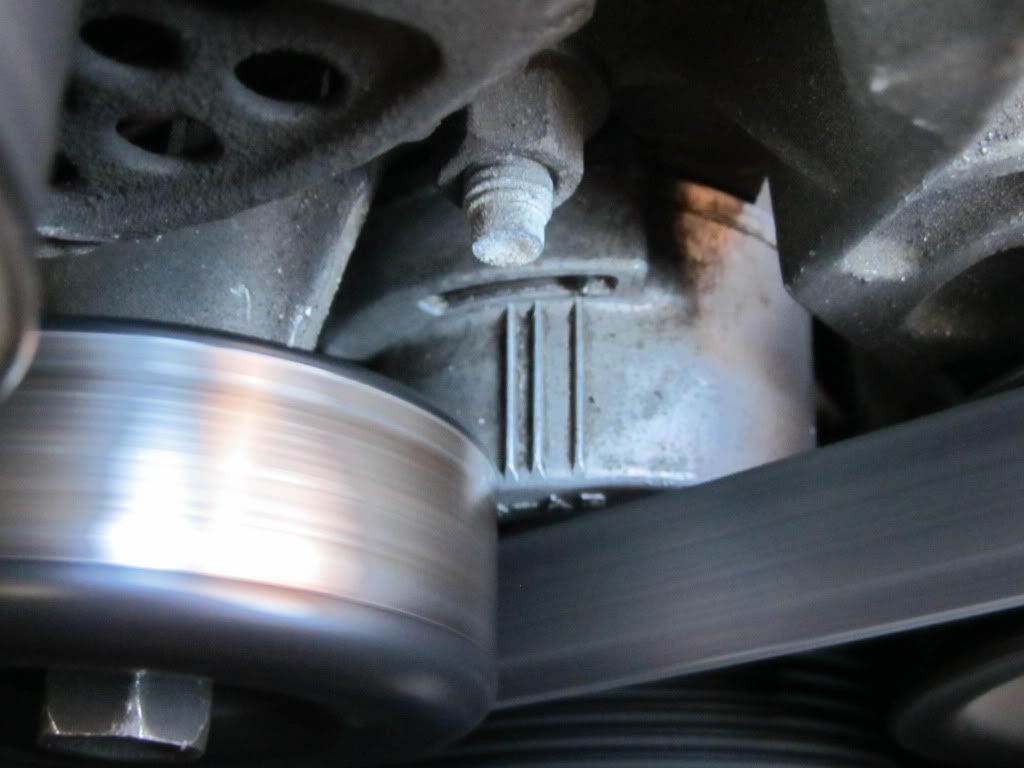 also here is a video of my car running with the devil noise:
video