*THE ANSWER IS ALWAYS YESTO A REASONABLE REQUEST.
PM if your interested in anything.
Not exactly turning a profit. I will be adding lots of stuff. items as time goes on. Everything is usually shipped by the next day. If your car is down due to SJB problems I can have one in the mail the same day provided I am not working a double shift. FedEx is 3 blocks away & UPS 4 blocks away..USPS is not so close.
Homelink Rearview Autodimm mirrors.
Gentex 353 in the front with wedge mount $50 shipped
Gentex 313 Rt. with wedge mount $50
Gentex 346 Rear Lt. *Euro style with moddable screw mount.
$50 shipped. *
These Homelink mirrors didn't come from Fords Taurus's/Sables *However I can provide wire to spice in to your A-pillar harness. *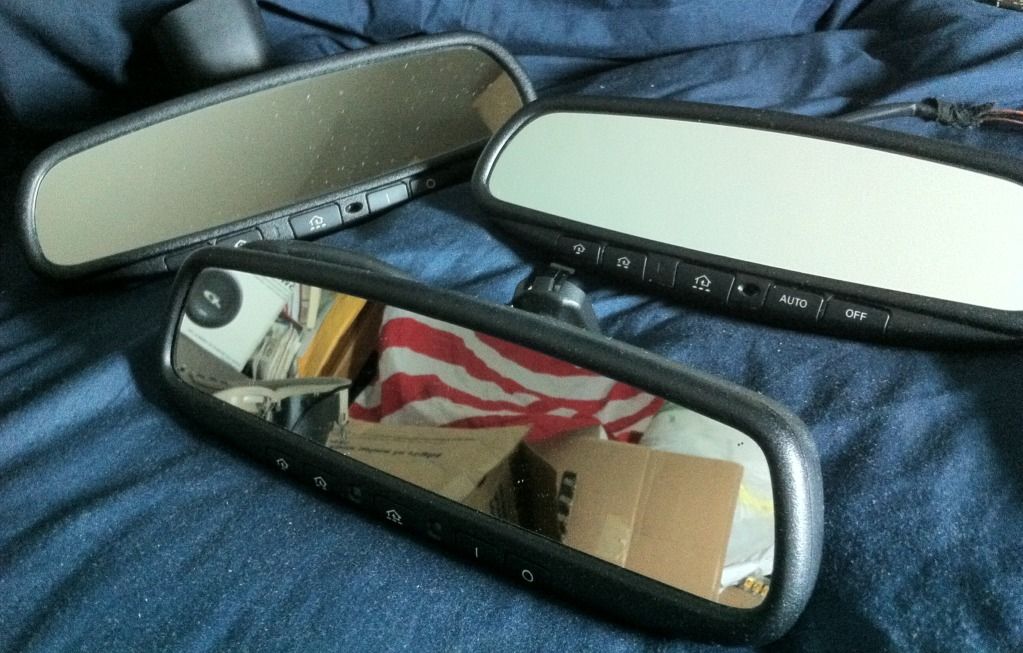 Gen 4.5 Medium Dark Parkment Leather steering wheel $75 Shipped or Best Offer.*
This wheel's leather has NOT been conditioned with Maguire's leather conditioner....yet. *It has a small wear mark, but this is the most show quality 4.5 Leather wheel I have ever pulled.
5 piece Sable Burl Woodgrain kit: $65 shipped
Bazel, shifter surround, switch covers, & Shifter knob with Chrome Lincoln base
*slight blemishes on parts are visible in the photos. Photos taken at all angles to show the 4 retaining clips on the woodgrain switch covers have not been glued & have not been broken. However the passenger cover will need some Krazy glue (on the base non-visible area) prior to attaching it to your door panel. I can do this upon request. Shifter surround has a small scatch. Shifter knob has a nic & few scratches. This light sable burl kit is already in the box and ready to be sealed & shipped. *I will also toss in a FREE (*Faux Sable Burl Steering wheel cover FREE with the purchase of this kit provided its still available.)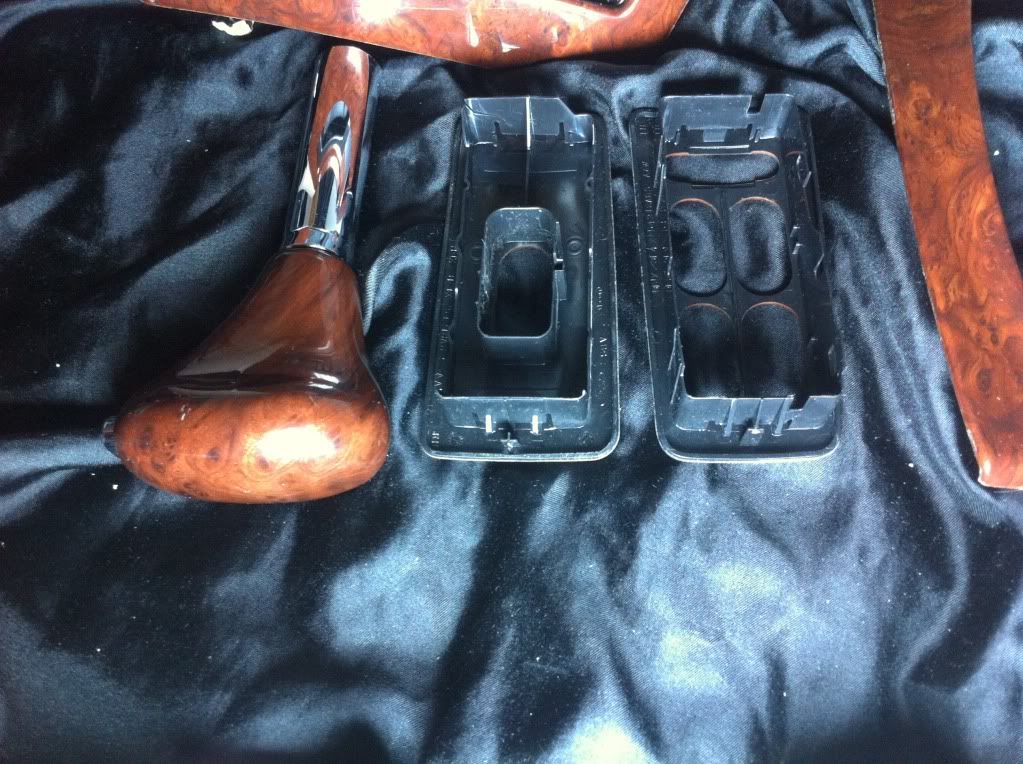 Black Lincoln Shifter knobs $20 OBO shipped
Rare Green Lincoln Shifter knob $25 OBO shipped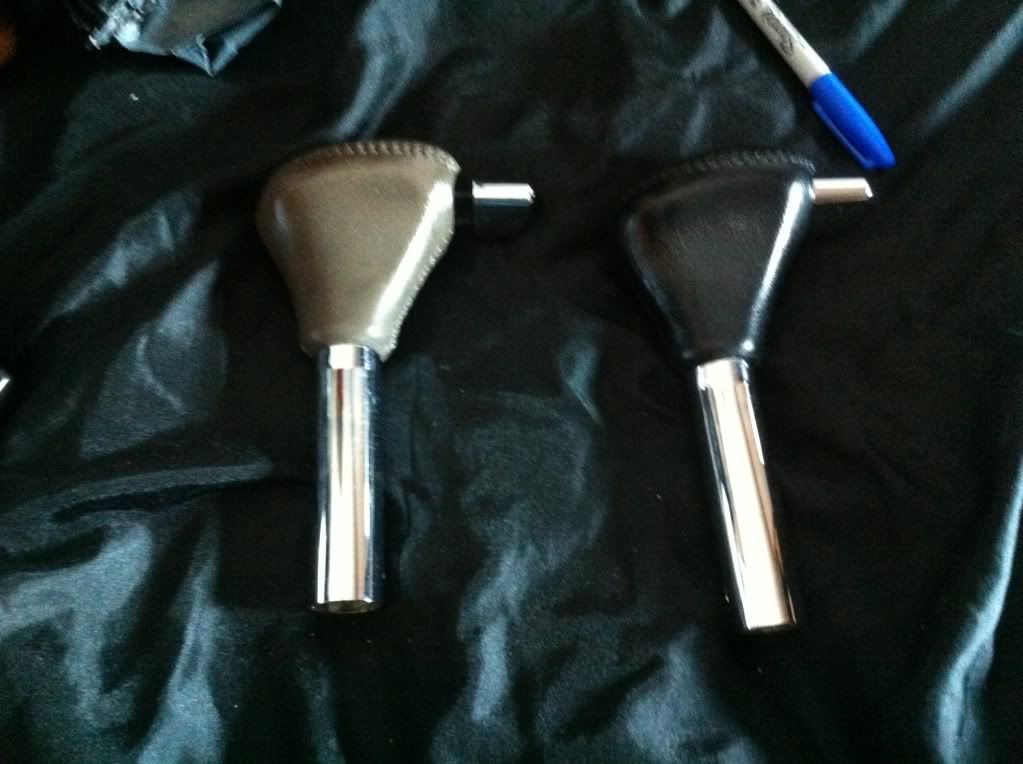 2004-2007 Gen4.5 Smart Junction Boxes $35. One is available.
DAYLIGHT RUNNING LIGHTS SJB 2004-2007 Gen 4.5 Smart Junction Box $50+shipping. 1 for sale.
The Platinum Edition Upgrade Package $135 Shipped/OBO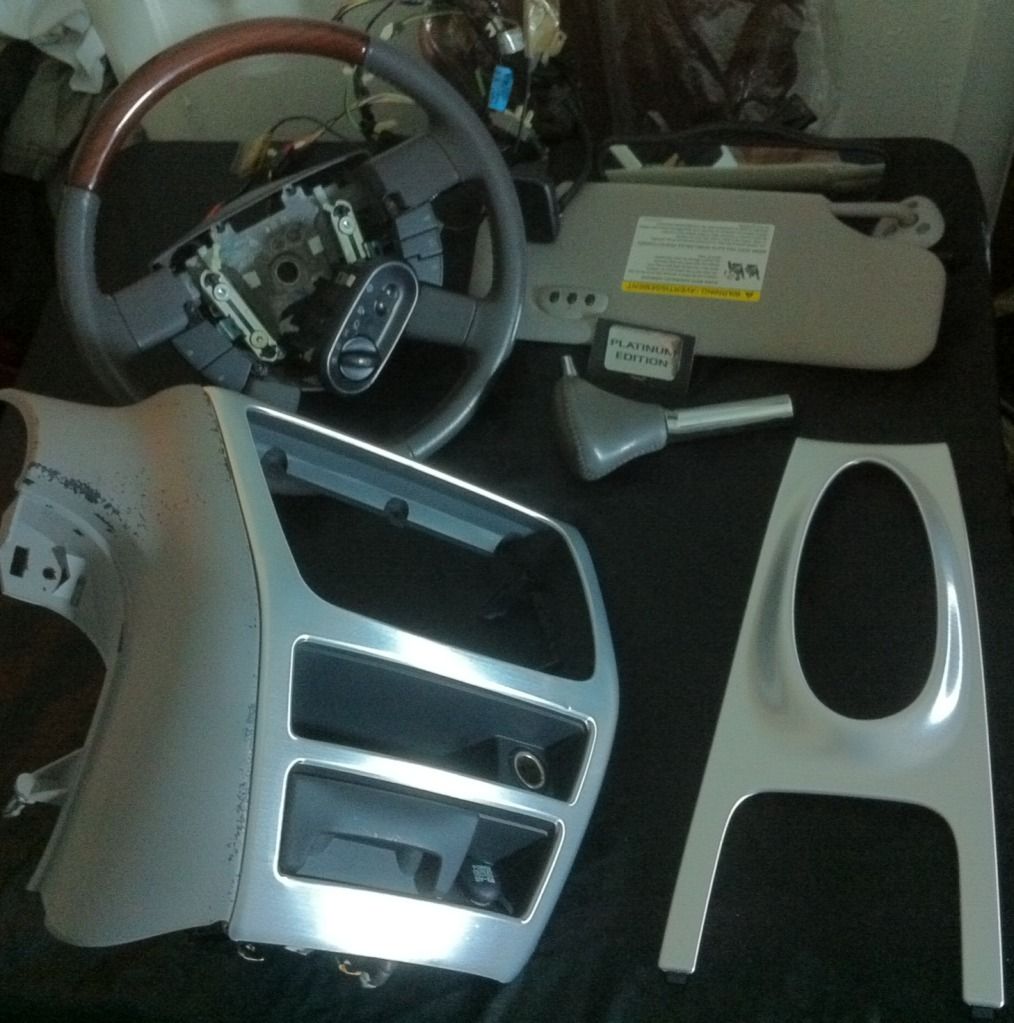 *Patinum Radio Bazel ....has a few tiny dings & will need an over spray of paint.
*Platinum The shifter surround...has few unnoticeable light scratches
*Graphite / Gray woodgrain steering wheel in very good condition
*Gray Lincoln Shifter Knob
*Gray Homelink visor
*Auto Dim Gentex 187 mirror with full wire harness
*Automatic headlight kit : Autolamp switch with Sunload sensor (sensor not pictured).
--> added Gray front carpets...or it was Gray until I power washed it.
$145 shipped for the Platinum Upgrade Bundle or Best Offer
$85 shipped for ONLY the Platinum bazel & Platinum Shifter surround.
OR
$90.00 shipped for the Woodgrain Grey steering wheel
*Power Drivers seat tracks
*Floor shift steering & Partial Column shift steering column
12/15 Midnight Black Leather seat skins should be available as part of a kit.