Discussion Starter
•
#1
•
Granted, this was not such a difficult install that it warranted such a thorough How To, but I was bored, and had the camera. If it helps one person get around one bump, or it makes just one person try something on their own rather than pay for it, hooray.
Reason for replacement:
my windshield nozzles wait about 5 seconds before coming on after pressing switch
on the intermittent settings, the wipers wipe randomly - for example, if you put it on the middle setting and count seconds in between wipes, I would see 5...3...5...25...10...
Considering it's an electronic component, on my daily driver, and considering the 129,000 miles I decided to replace rather than disassemble and try to repair or clean.
Tools needed:
One small flat head screwdriver
One small Phillips head screwdriver
1/4" drive ratchet
6" 1/4" drive extension
8mm 1/4" drive socket
T10 Torx socket
replacement part
<div align="center">
STEP ONE:
Disconnect the negative terminal from the battery. I am the captain of breaking this rule. I almost never follow this rule. But trust me, Taurus's have a LOT of stuff under the driver's side dash, a lot of bare metal that serves as VERY good grounds when you don't want them to be. One slip and you'll hear a pop, and you'll be chasing electrical problems for hours, and if you're lucky, you'll get away with only a fuse. Take it from someone who's been there, it's a lot simpler to take 3 seconds to disconnect the battery than all the headaches of electrical issues.
More importantly, this whole repair is going to be done with the door open, and most of it is going to be done with the key in the Run position. Do you really want to hear that annoying door chime for an hour? :lol2:
<div align="center">
STEP TWO:
Bust out your worklight - it'll cut your work time in half if you can see - again, I'm the captain of the being stupid struggling in the dark team! Get under the dash and find the two gold bolts with captured washers that hold on the driver's knee panel (directly under steering wheel). They are 8mm, remove both. When finished, the top is held in by two metal retaining clips...apply slight and even pressure by pulling towards the driver seat. They will pop and it will come off. Pictured second is the panel upside down so you can see where they are and how they work. Right next to each one is a plastic guide pin - when reinstalling, the guide pins go in first so you can't miss with the clips.
<div align="center">
STEP THREE:
Remove the three Phillips screws from the lower steering shaft shroud. There are four holes in the bottom of the shroud, the three that contain the screws are circled. The one that does not is nearest-most the center.
<div align="center">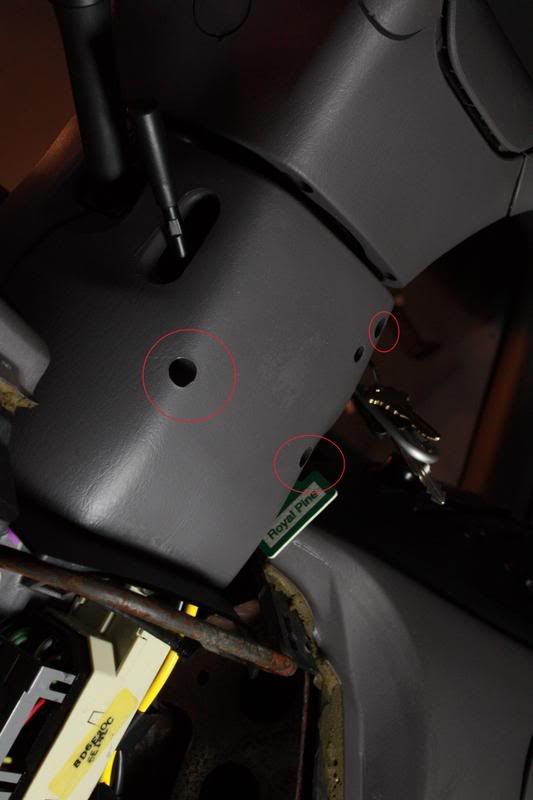 STEP FOUR:
Before you can remove the steering shaft shrouds, you must remove the ignition tumbler - do this by putting the key in and turning to the Run position. Remember that hole in the bottom steering shroud that did not have a screw in it? Look up in there with your light, you will now see that the release detent for the ignition tumbler is visible. Turn it back to the off position while you watch it, see how it disappears? This prevents people from jacking your ride just by sliding out the tumbler - key has to be in the car and in the run position to remove it. Pull lightly on the key while you press in the detent and the whole tumbler will slide gently out.
Pictured separately and circled is the tumbler and its detent. Remove the upper and lower steering shaft shrouds by gently pulling them apart like a shell - two or three plastic retainers hold them together - they will come apart easily without the screws in there. It may be easier to remove them by putting the shifter lever into a lower gear if you have a column shift like me, or using the tilt wheel function to give you easier access to the upper.
<div align="center">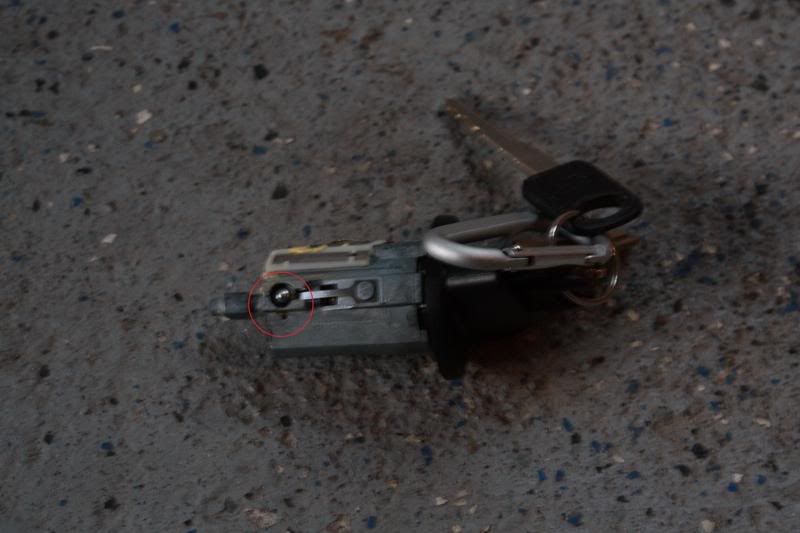 STEP FIVE:
Viewing from the driver side, this is where the T10 Torx and the extension come into play. The two bolts are easily accessed. When removed, move the wiper switch to an easier location to access with your hands. On the backside of the switch there are two electrical connectors - one tab holds them on each side of each connector. Use the flat head screwdriver to GENTLY pry the tabs up and over to release them.
Winner! Installation is the reverse of removal. Take your time, it should be very simple. With the upper steering shroud off, you should see the three long plastic columns and notice that's where those three phillips screws thread into. Make sure you line those up with the holes on the steering assembly before putting on the lower, it will make it a lot easier to get those three screws in and get the two panels back on straight and looking good.
<div align="center">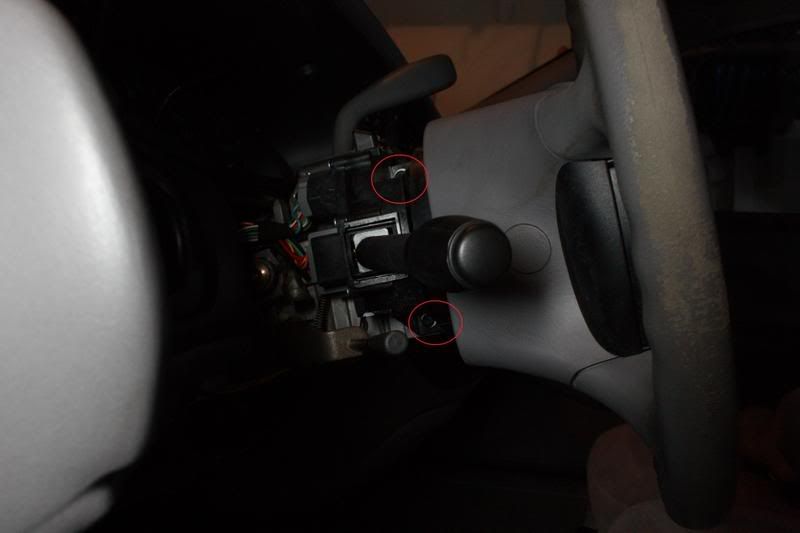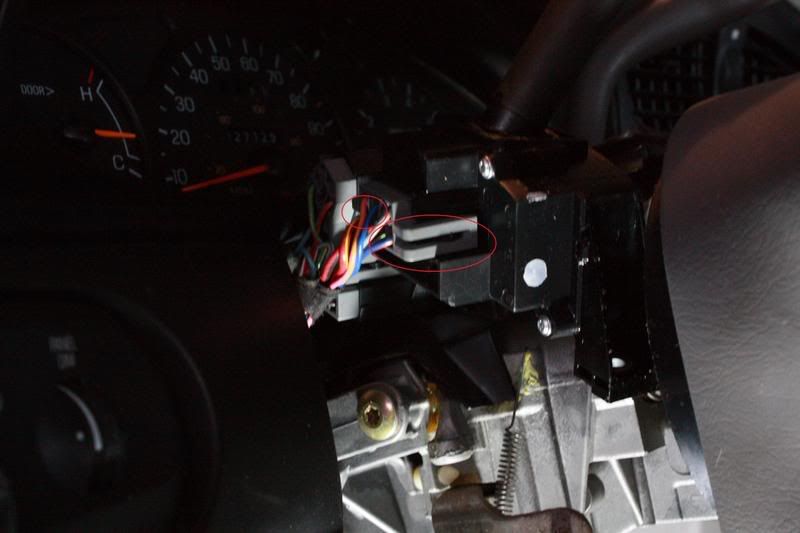 Start to finish, it took me 30 minutes taking pictures. I would expect a first-timer taking about an hour to do this at a leisurely pace. On a scale from one to ten, if you had the correct tools as pictured (which can be found at any major retail auto parts store), this job rates a 3 - slightly harder than changing your oil.
Doing it myself, I paid $53.40 for the part brand new in bag on eBay and got it within a few days with free shipping. Had I taken this to a shop, I would have paid an hour labor (~$100 depending on the shop), I would have paid list price for the part ($149.08), so I saved myself roughly $200, having to make and wait for an appointment, etc.