Discussion Starter
·
#1
·
So today i had a little venture with the A pillar, a drill and some old sharp hair cutting scissors. You do the math B)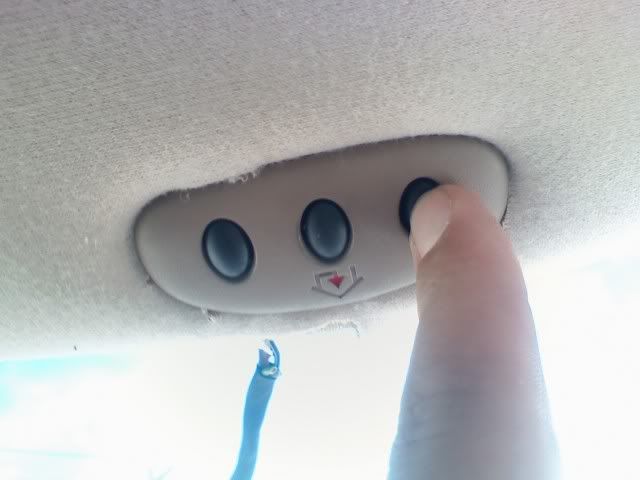 After a trek through Pull a part Cleveland East, with Nick, Sean, Sandy, Dave and my self we found this.
Nick and I had found the transmitter out of a 98 or 99 Windstar (VINDSTARHH for others) with the rolling code. We tore that visor apart so fast and we got out the module and I installed it a week later.
It receives its constant power from the vanity mirror tapping in ground and live power and off we go.
The hardest Part was making sure the hole was big enough, I had to keep cutting till I had a big enough hole. The Transmitter pushes the headliner down just a bit but it looks like it flows, and I bet the only one that would notice would me and only me. :lol2: