Discussion Starter
•
#1
•
Ever since I bought this car, it has had its share of vibrations that happen at different times depending on variety of factors such as acceleration, direction being steered, road conditions, etc. New pads/rotors up front solved one of the vibrations. New Raxles CV axles/joints solved the turning+acceleration one. Car has new Motorcraft motor mounts (3). Has new rear G3 subframe bushings in all 4 corners. Has new Motorcraft inner and outer tierods on both sides.
Anything above say 60mph and up there is some vibration...that doesn't matter if you are accelerating, in gear or out of gear ( I tried). You feel it in the wheel mostly.
I've been going back and forth to Goodyear since the beginning of the year, here's what has happened thus far, and the problem remains...and it's no worse or better after any of this work:
--RoadForce balancing 2 times. (NC)
--Claimed they found a bent wheel. Swapped on a good Centennial wheel I had as a spare. ($25)
--Rotated front wheels to the rear and vice versa. (NC)
--Everything RoadForce balanced again. Claimed to find two wheels with tires that were way out of spec. Tires replaced under warranty at marginal cost ($40)
Today I got my old SEL wheels out of the closet, two of which had good tread and were RoadForce balanced sometime before I bought the car. I swapped the fronts out and put the SEL ones on. Made no difference. Put the SEL wheels on the rear. Made no difference. Vibration still there. So it isn't wheel/tire related.
While I had the car off the ground I checked around under and in the wheel well and noticed a few things:
Passenger side: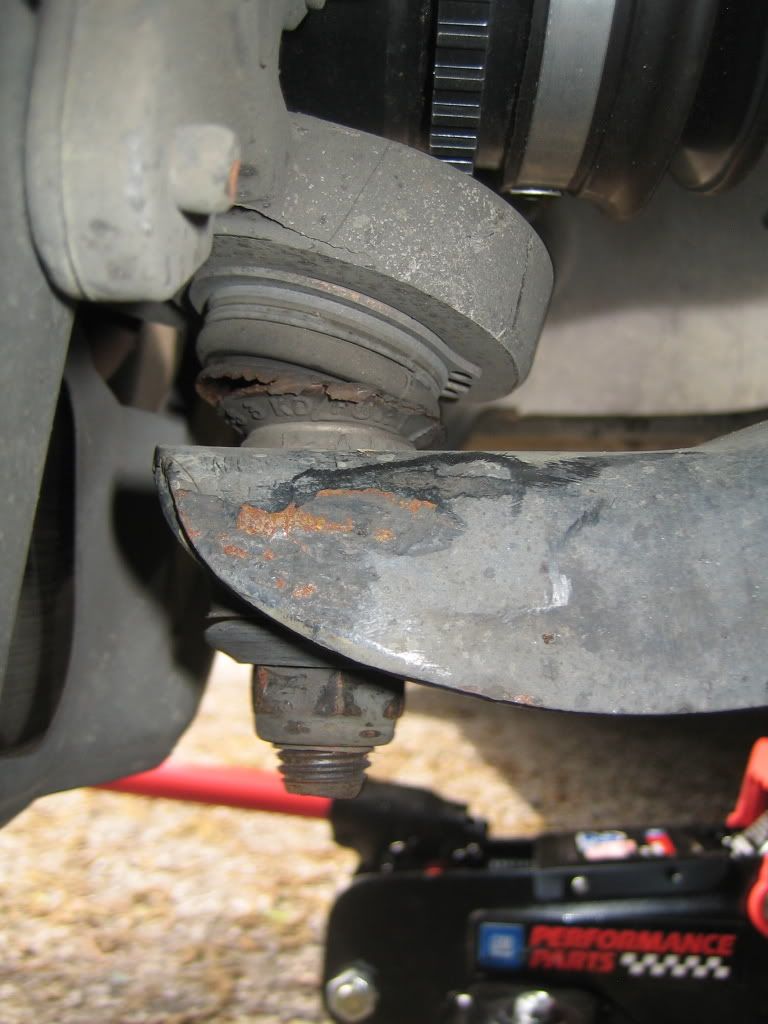 Driver side: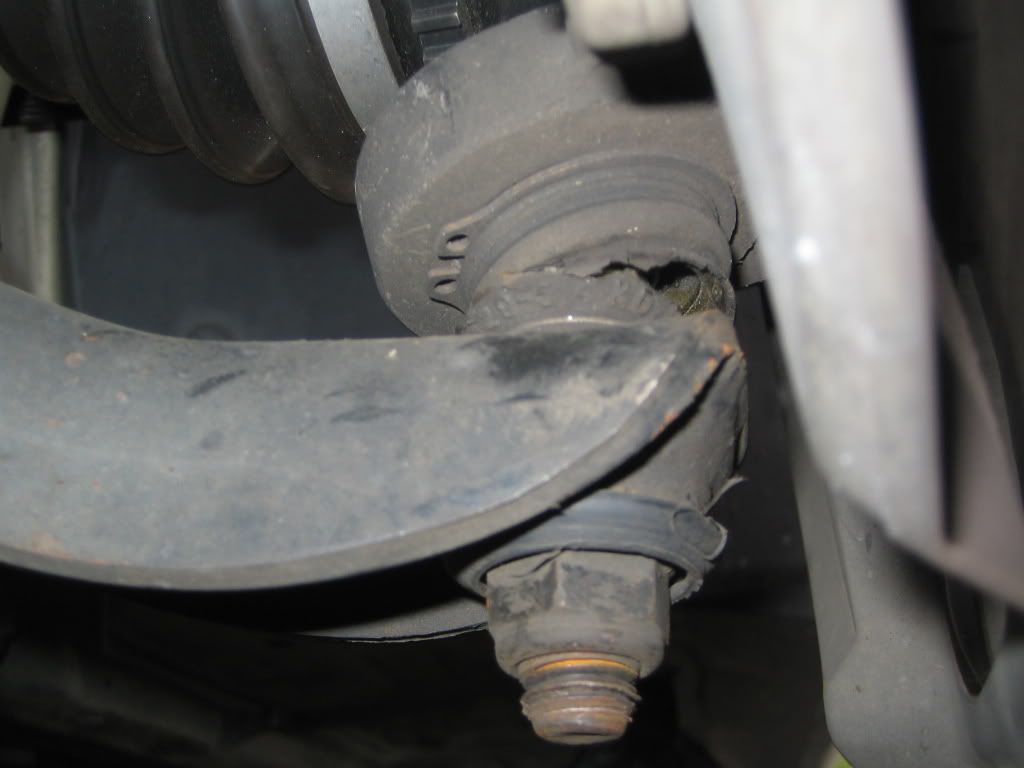 Something is leaking:
Do you guys have any ideas? Granted I've only dropped about $65 in hopes of having this fixed...but this is getting irritating. I am replacing the endlinks but those have no relation to the issue right??? Giggling the front wheels at 9-3 and 12-6 yield nothing on either wheel.
Thanks.