THIS IS AN OLD THREAD. PARTS MAY, OR MAY NOT, BE STILL FOR SALE.
PLEASE REPLY TO A NEWER THREAD: *(CLICK HERE)*
...
...
...
...
...
Up for sale is a power antenna!!!!
From Brian_05_SEL!!! He sold it to me, and now I'll sell it to you!
Great condition! You can read all about it here:
http://taurusclub.com/forum/index.php?showtopic=73927
Pulled from a 1996 LX sedan, this antenna power unit is in great condition, with the exception of a tiny crack where Brian took it apart to make sure it worked all right. AWE! Wasn't that nice of him?
Here's some photos of it:
It comes with a whole mess of wiring too! Brian even labeled it to make it easy to install
The only bit in the photo you don't get is the black plastic surround piece that goes on the outside of the car. But you should have one on your car already.
Best part is it comes with a brand new mast!!!
From this website:
http://antennamastsrus.com/Ford/Taurus/Tau...201996-2006.htm
Here's a photo!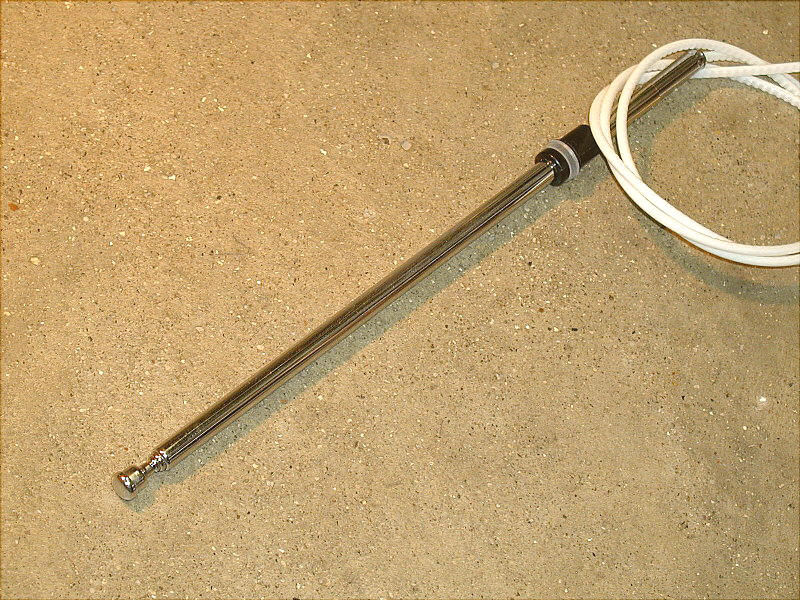 The total price is $60 SHIPPED!!! WOOHOO That's a great deal!
Price breakdown goes like this:
$26 was my cost of the new mast
$36 is what I paid Brian for it
So you're getting it for less than I paid, plus free shipping!!!
It will fit a Gen 4 or a wagon if you get the wagon bracket, which I *think* BullGeek might have some of... not sure though.