Discussion Starter
·
#1
·
Couple weeks ago I changed out the fuel tank and pump on my 96 Sable. Took a few pics.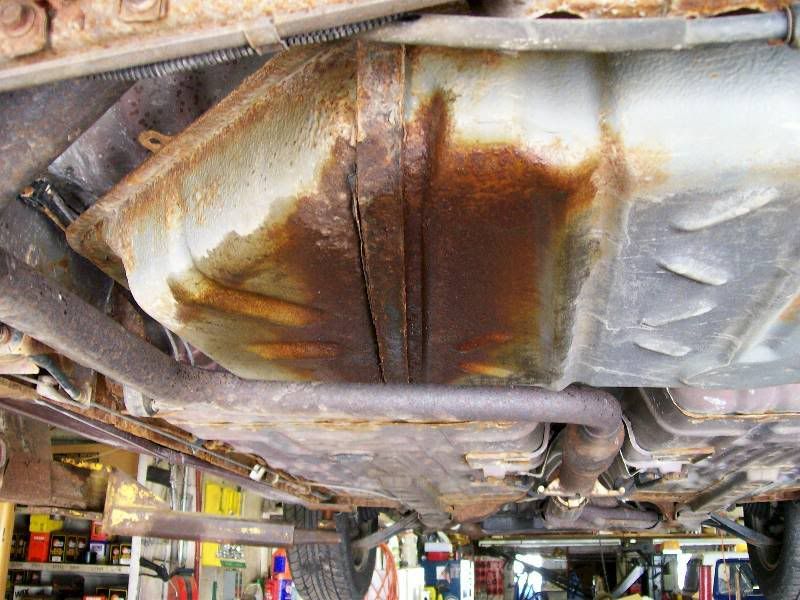 Before. The factory straps had some sort of rubber coating which seemed to trap moisture, which rotted out the tank and the straps.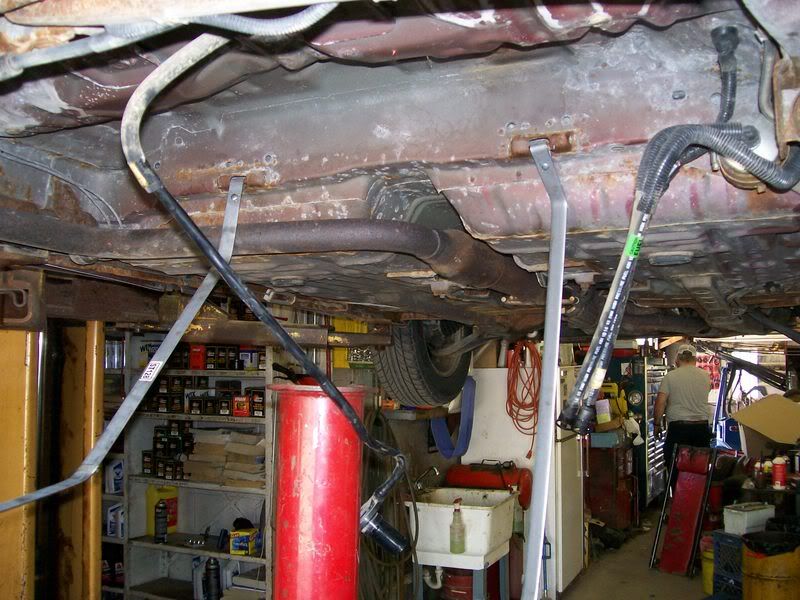 This is with the tank out, new straps in. Fuel lines on the right side, by the filter. The wire harness is there too, goes up into the grommet. The straps are different from side to side, held in with 13 mm bolts on the rear. The black deal hanging down goes into the tank, just pushes in.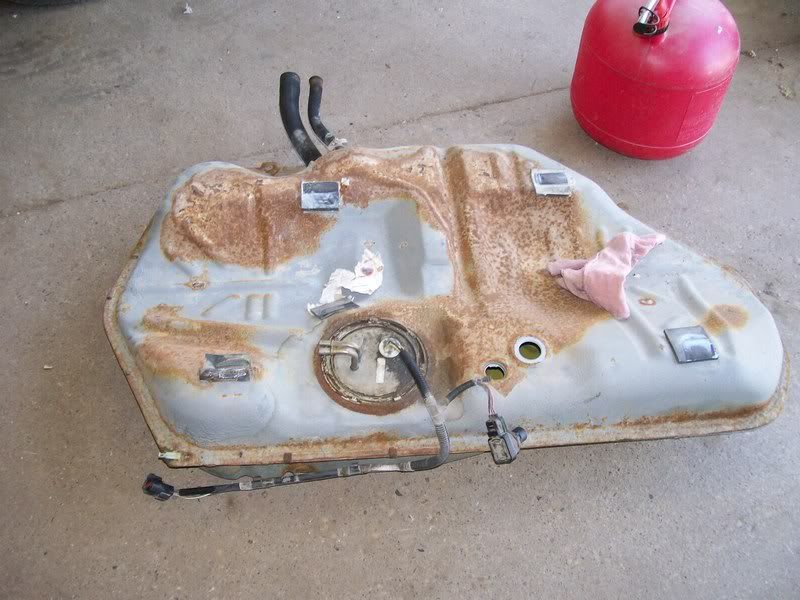 Here is the old tank. Not shown is the rat's nest that was just to the right of the large hole, where the sending unit etc. is. The middle hole has a fitting that twists out, which is still attached. The larger hole to the right is for the fitting still attached to the car.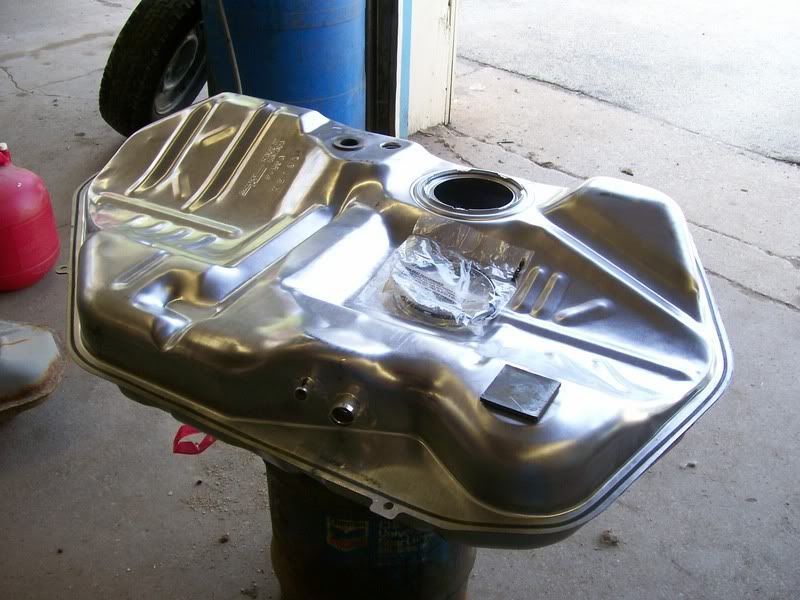 New tank, all shiny. :thumb:
View looking out from the middle of the car. New fuel filter installed. This one came with clips. Wire harness and plug are right on it.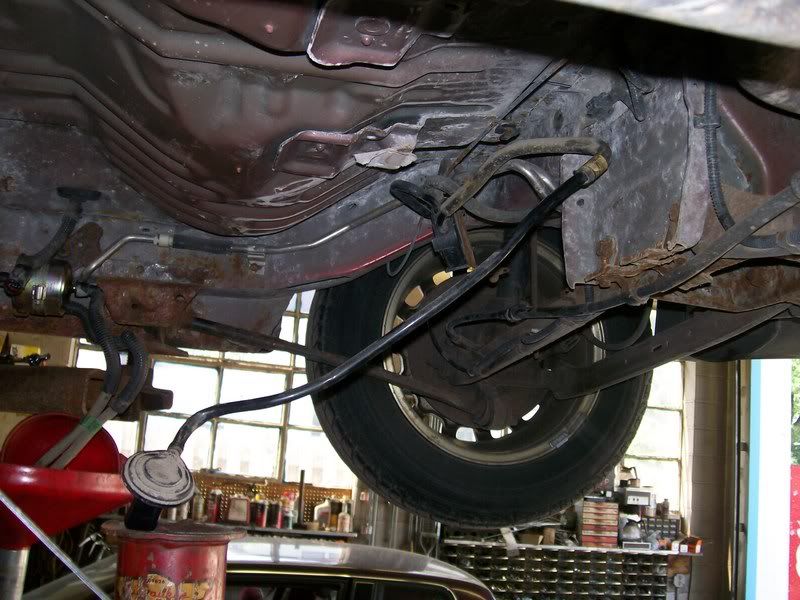 View looking more rearward. Black deal with metal bracket attaches to rear of tank with 8 mm bolt.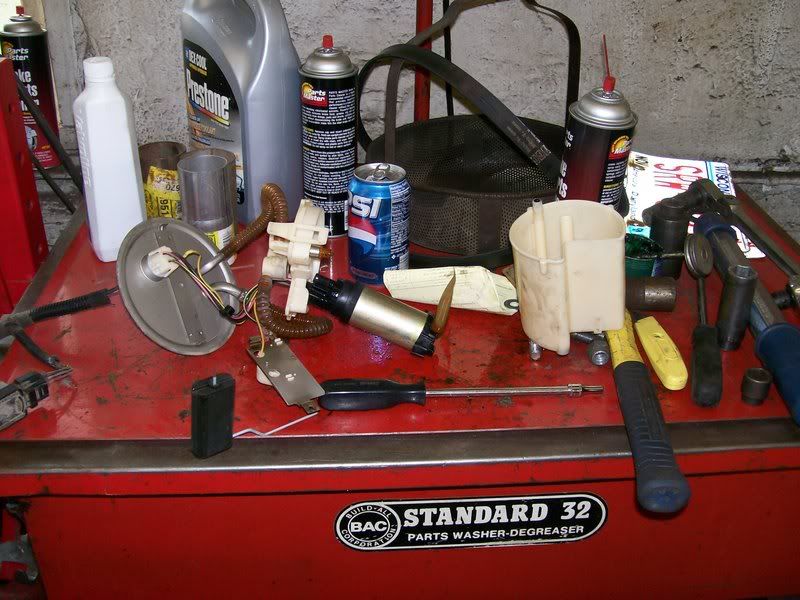 Sending unit, all apart. New fuel pump was $110 or so, new sending unit was well over $300. :angry: IIRC, 5.5 mm bolts hold it together. The pump itself is the gold colored cylinder with the black ends. The float is to the left and below.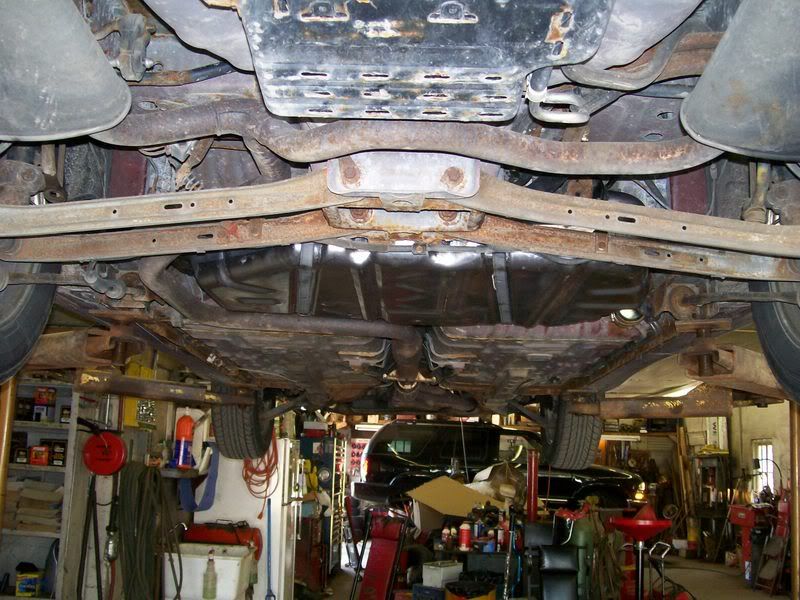 And here it is, all back together. Reused the hoses that go into the tank, filler and vent.
Admin-Mods, feel free to put this in wiki/encyclopedia as you see fit.