Hey all.
I'm going to need bigger injectors for what I'm doing to my engine, and I think 24's are right. There's a steal on ebay right now, but they're the EV6 injectors, and my stocks are EV1.
Reference photo: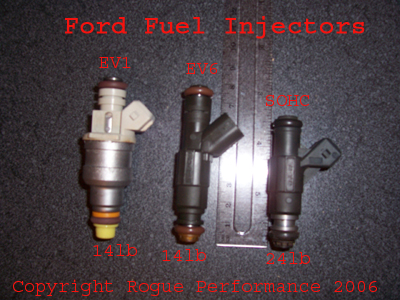 Has anyone had experience with fuel injectors? Can I use EV6-style in place of EV1?
-Dan
EDIT: Nevermind, after some basic research, EV1 & EV6 have different connectors. The '96-'99 SHO uses EV1 injectors, does anybody know what lb/hr they are?