Discussion Starter
•
#1
•
Well I finally got sometime today with this beautiful weather to get these in... All who said it was impossible get ready to eat your words :lol2:
Reminder, this is for 99's ONLY, 97-98 Have the harness and different reflectors on their doors.
First off I had to do mine a bit different since the tabs were broken on the plastic housing that held the bulbs so I went about it differently and will yield the same results.
Materials:
96 Reflectors and light Housings (A plus if you have the old door panels to trace the hole)
Screw Driver
Pencil
Box Cutter
Saw Blade
Drill (if you go my route... not needed if the tabs are still good)
Step 1.
Remove your Door Panel.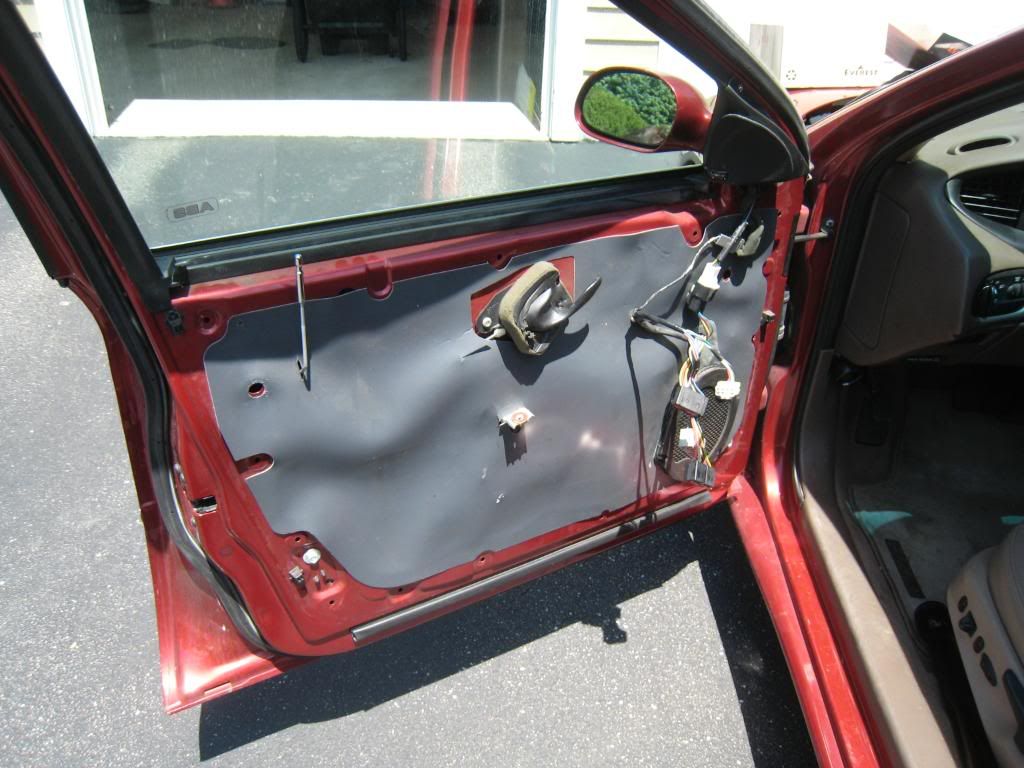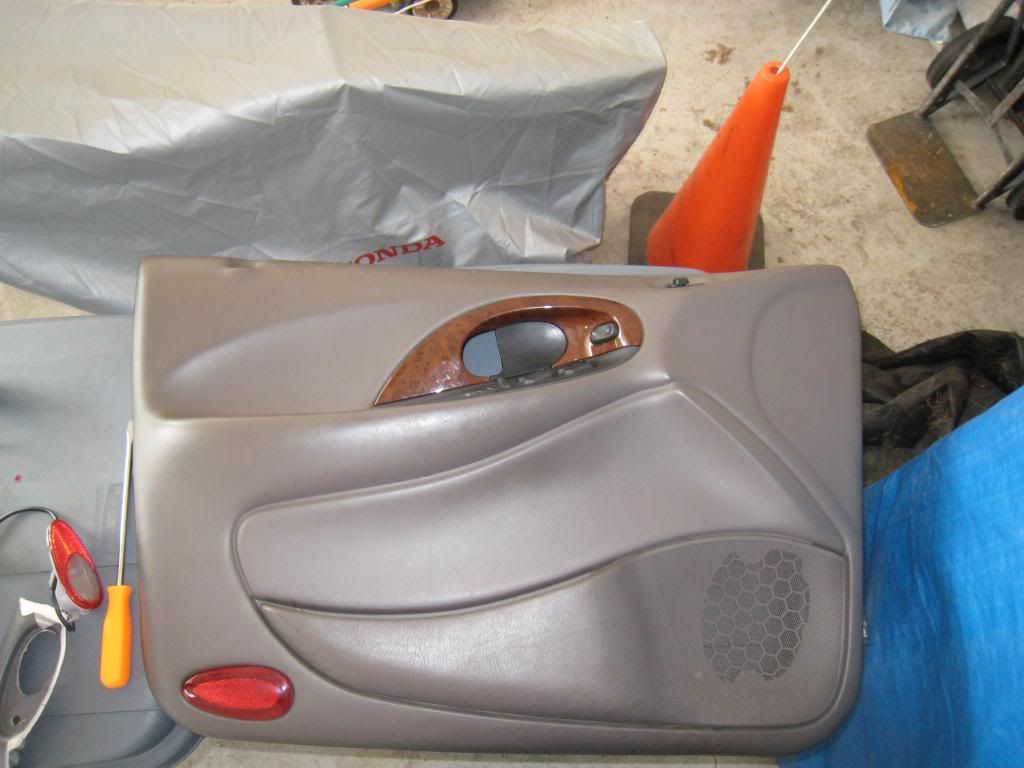 Step 2.
Begin to remove your red reflector carefully. WARNING, once you go past this step you cannot go back unless you glue these back on... The tabs are melted in so BE CAREFUL if you want to abort. Use a flat head screw driver and be careful, go around in a clockwise motion around the reflector and slowly move it up and down.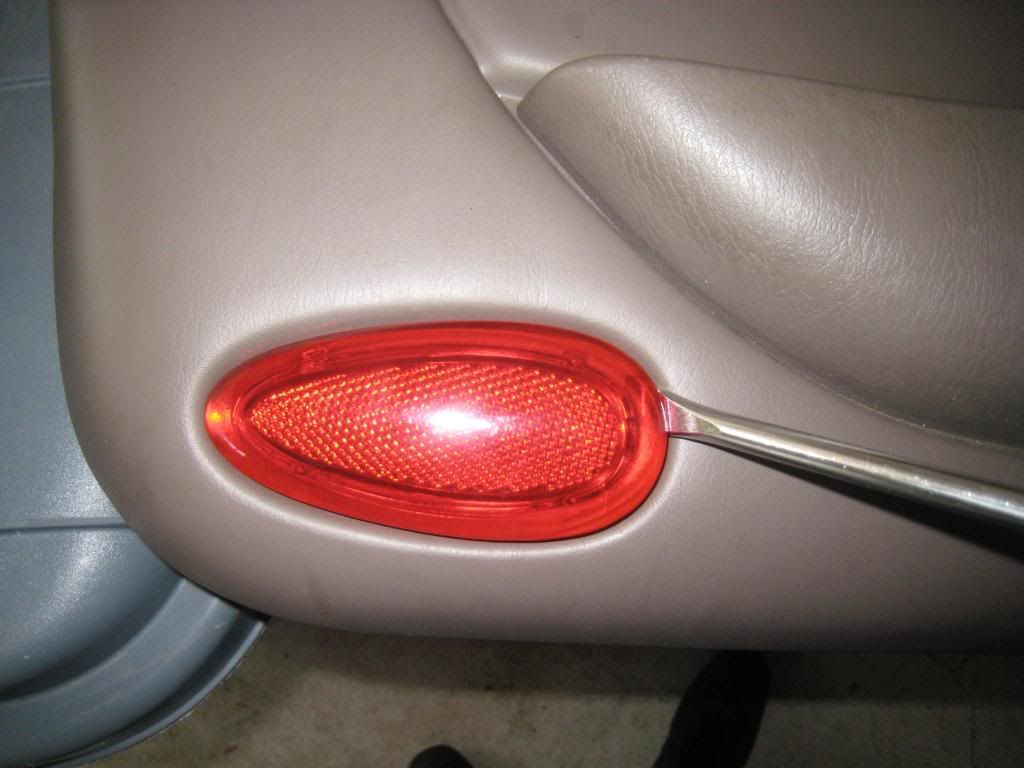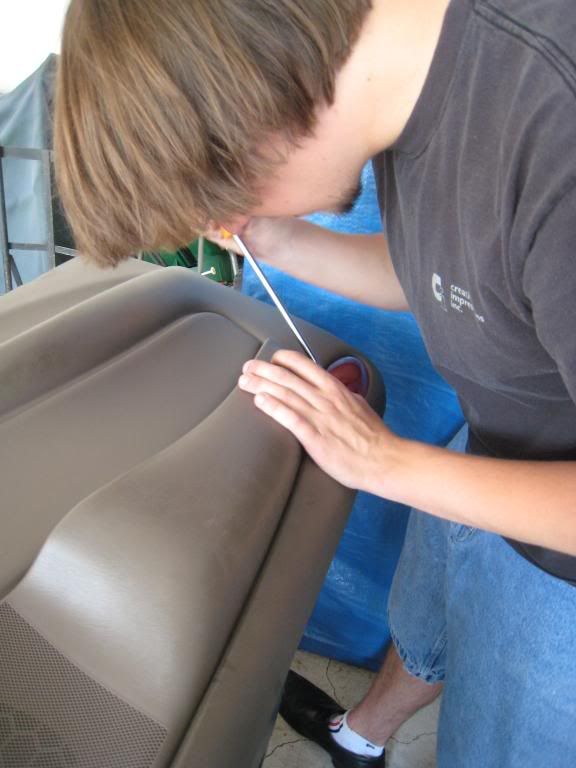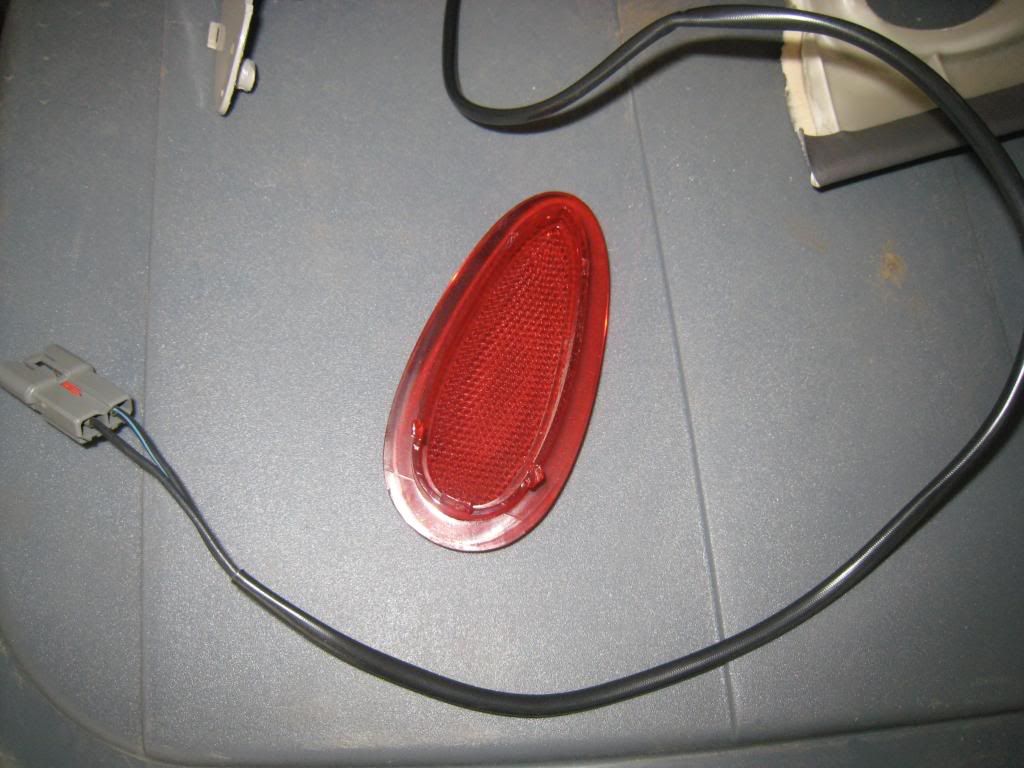 Step 3.
Do Steps 1-2 on the other door.
Just for reference these reflectors
ARE
the same size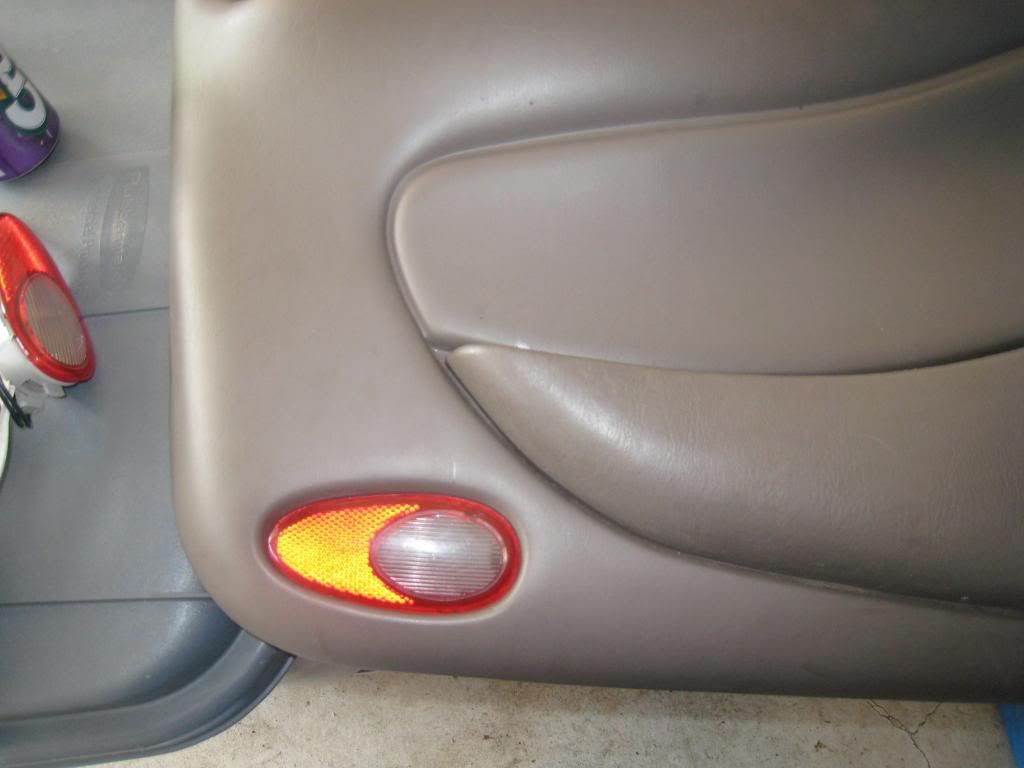 Step 4.
If you pulled these parts from another car you will have the old door panel and you can trace the opening where the old light came in. Trace this carefully with a pencil
Step 5.
Take a box cutter knife and start to follow the line you just drew, once you go around peel back the vinyl so it is now white, this will be the area where you will cut out for the light housing. As a suggestion I would go OUTSIDE your line to leave room for the housing, I didnt do this and I had to use alot of sandpaper to make it fit.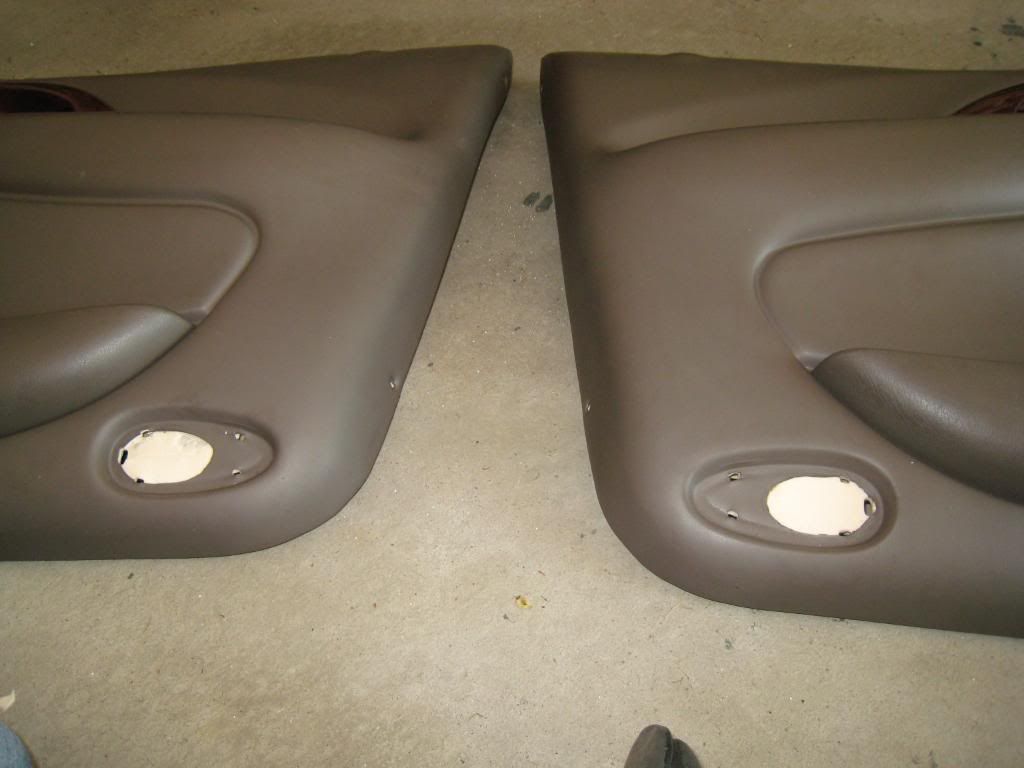 Step 6.
This is were it can split off into 2 separate ways, if your tabs are ok, you can put the new housing in now and be all set and done, if your tabs are broken however you will need put the housings behind the door and screw them to the door like so.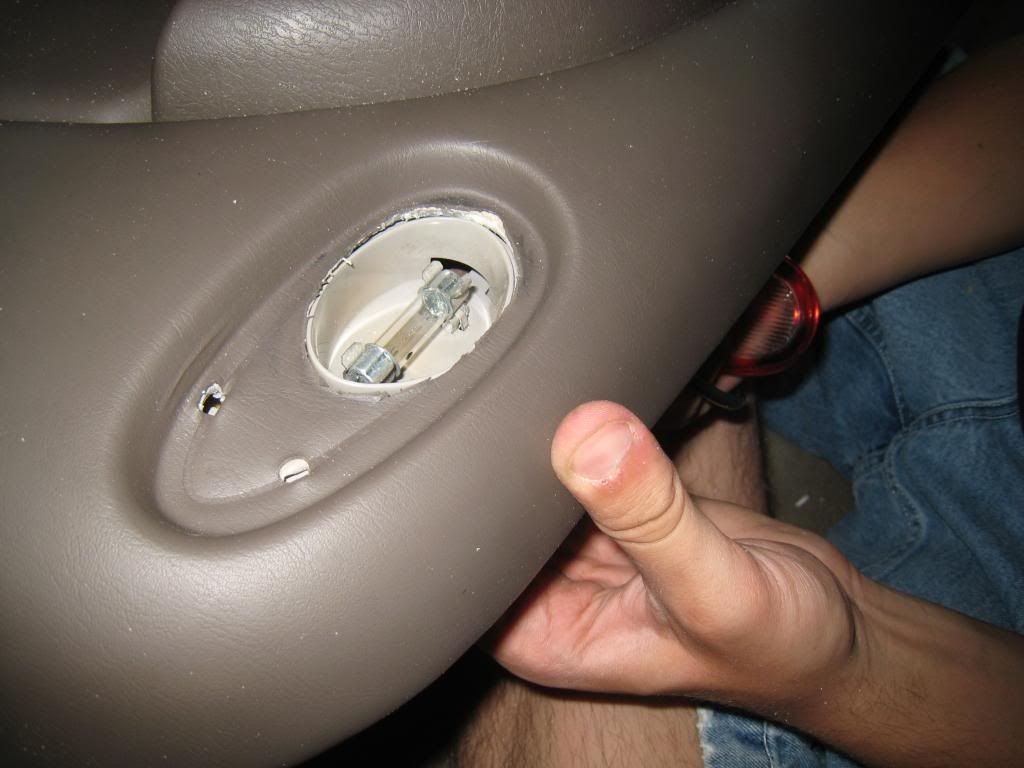 The reflector will be glued into that well, if you need to change the bulb you can always take the door panel off and unscrew the screws from the other side to get at the bulb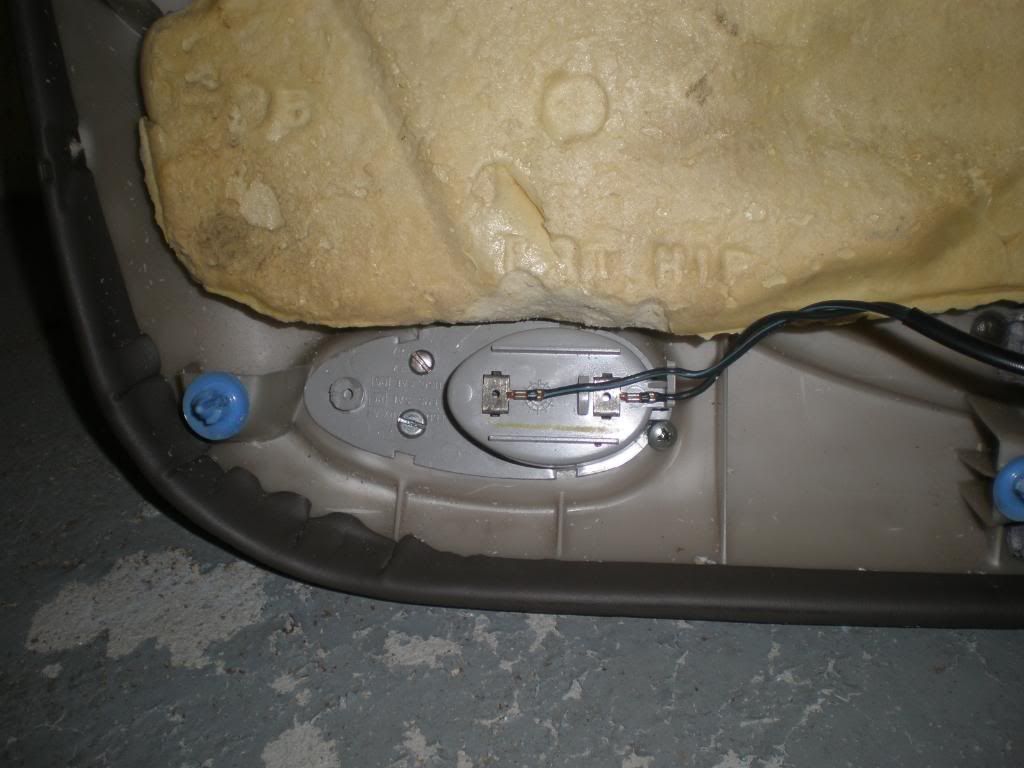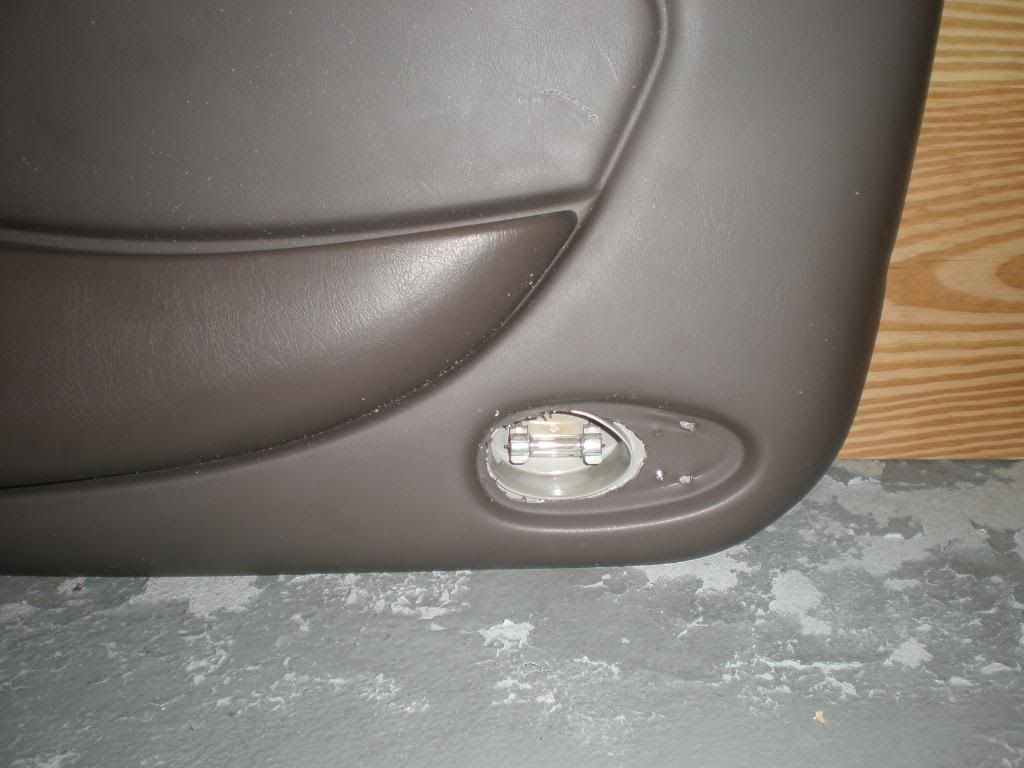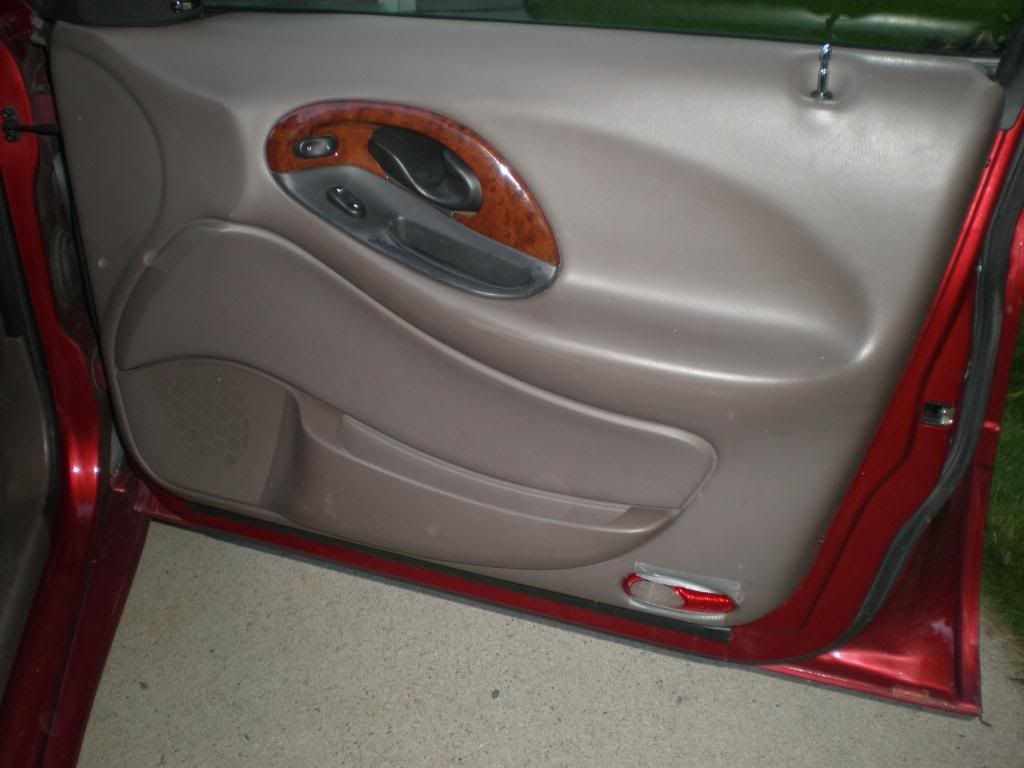 And that's it so far. All I have left is to wire it to the dome light.. any suggestions as to how I should go about it? I am thinking about just wiring to my foot well lights... either way I think I am going to have to snake the wires through the black things in between the door and car.
What do you all think :lol2:
Super Big Thanks to my girl friend Erica for helping me out with cutting the holes and taking the pictures