Discussion Starter
·
#1
·
so i have been a bit absent on here since all of the "changes" occurred as most o the members i was familiar with went the other site i followed, and it has been great! but i am going to try to make an effort to be a bit more active here too as this is where it all started for me.
anyway i bought myself a sho on November 8th (the 4th anniversary of my purchase of my sable lol) cost me all of 1000 dollars and had nearly new tires, new brakes on all 4 corners, new front wheel bearings, new rear stabilizer bar links, a couple new coil packs, and some other stuff. that was the good there is plenty of bad though...
The downfalls to the car are that it leaks coolant (radiator), leaks trans fluid (cooler line), rust! rockers are missing... dents (tons of those), the tcc solenoid is throwing a code and doesn't operate properly, the trans is a bit worn, suspension could use some work (rear strut mounts are beyond shot...), and the cams were not welded.
when i got it: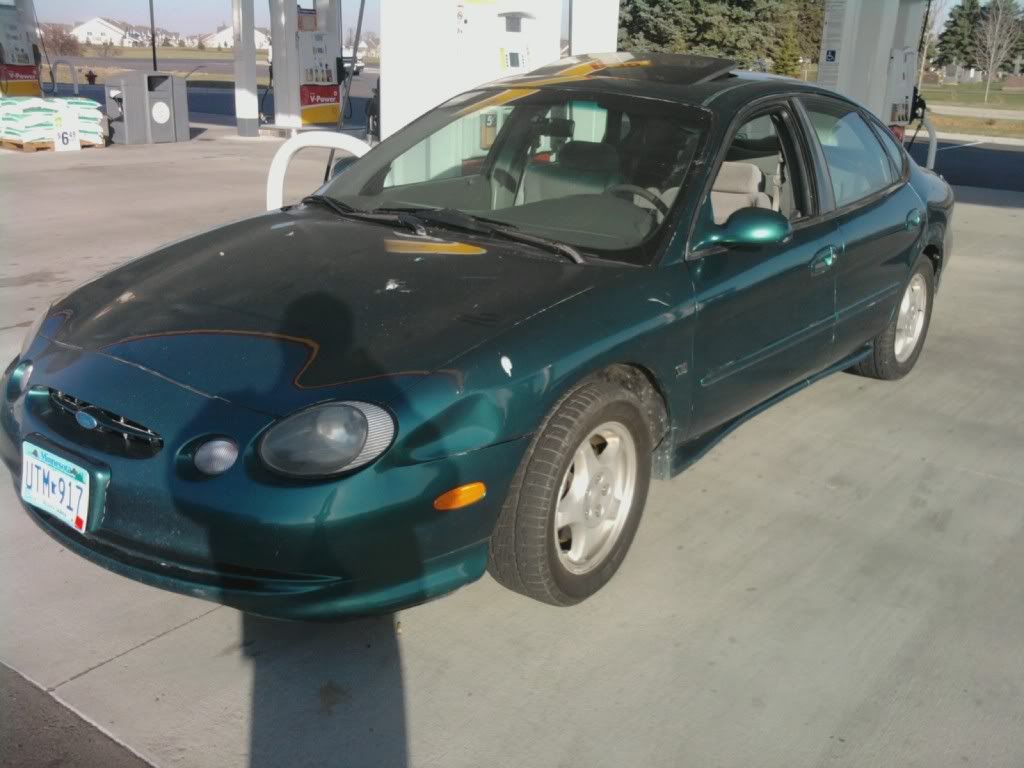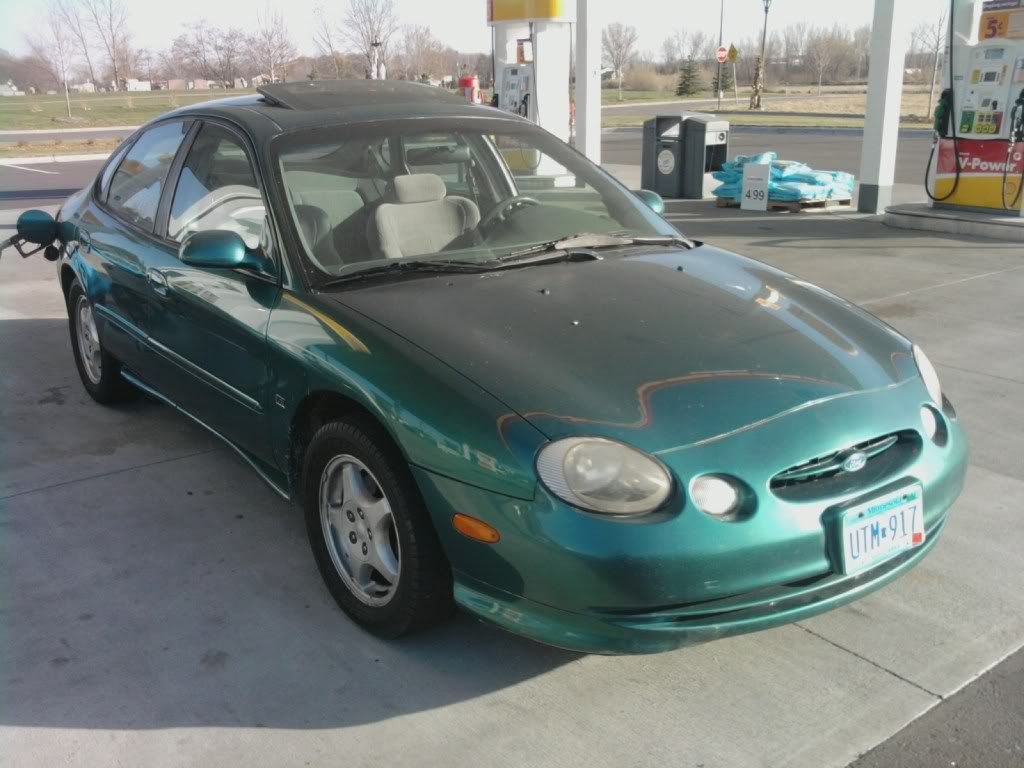 specs are: early build 97 pacific green/medium graphite cloth 148k miles
name: Atora
i have done a few things to it since November though. lol
first thing that happened (car never even saw my driveway first) was a cam weld. and then i swapped the rims to my sable's 7 spokes, added fog lamps, swapped to the 98-99 style marker lights by the grille, put on a hood bra, clear corner markers with amber LEDs, led lights in the rear markers, blue LEDs in the gauge cluster, 98-99 cup holders, replaced a few speakers, added a couple Yamaha decals, had another key made for it, polished the headlights, and a few other things i am sure i am forgetting.
as it sits right now:
now i have plenty more plans for it. including but not limited to fixing all the previously mentioned problems. fresh color change and body work hopefully with some custom touches, led tail lights (have all the supplies just need to get to work on them), mufflers (have them just need to install) 99 headlights (have them need to sand and clear them), lowering springs (working on that...), i may do some other suspension work as well but not right away. i just want this car to look and drive nice, thats the goal.
as i said i just wanted to let you guys know of the new member of my family. my contour left and i got this one, i still have my sable, escort gt, bronco 2, and grand prix (not for long). let me know what you think! i love the car hope you guys do as well!