Hey, just yesterday i installed a aftermarket alarm system into my car.
i was all excited to get it complete and everything, but the issue is that it will do the auto-self arming WHILE i drive. since this is a shock-alarm, it's a huge issue.
im thinking im missing a wire connection, here is wiring diagram for the alarm system.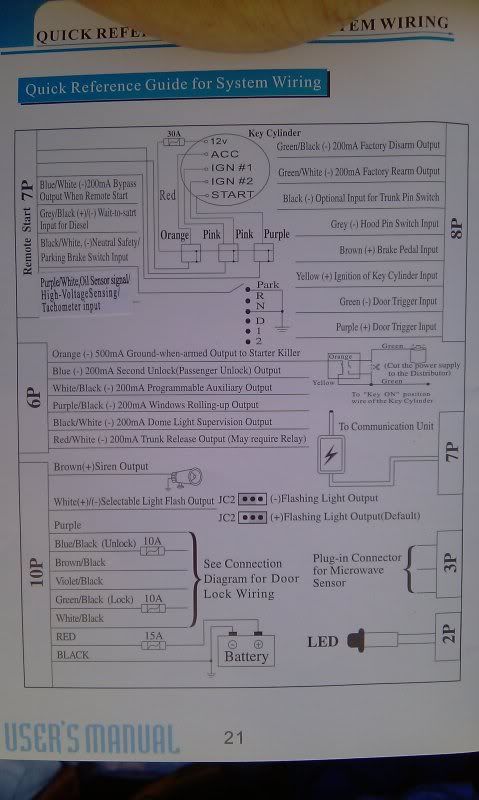 i have the wires for 10P and the trunk wire for 6P hooked up, i do have the remote start wires connected but not functional (due to PATS system)
the only thing i can think of is the Ignition Key Cylinder Input on 8P
if this is correct, where do i wire this? i did notice a blk/ppl wire on the key ignition (where the key is inserted) but im not certain if that is the proper wire
any help is much appreciated
EDIT: Fixed the issue, i simply connected the ignition wire to the ACC wire of the car stereo and all is well