Discussion Starter
·
#1
·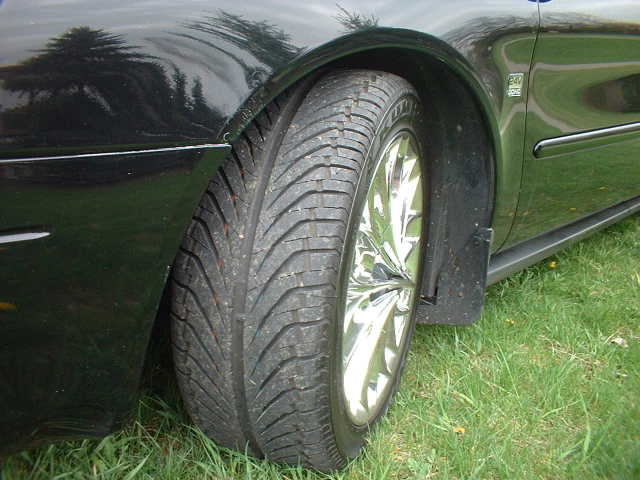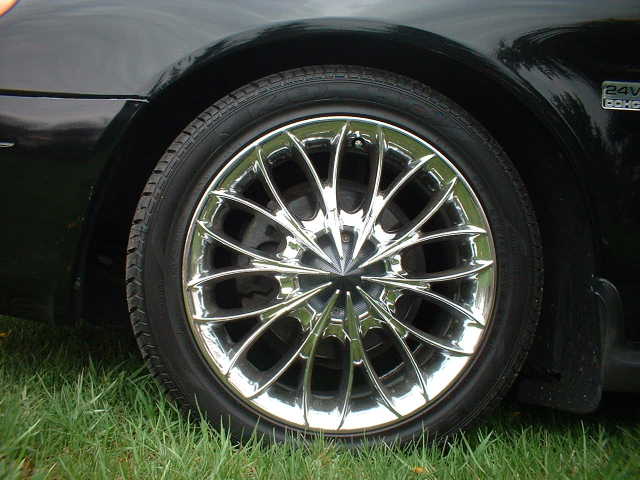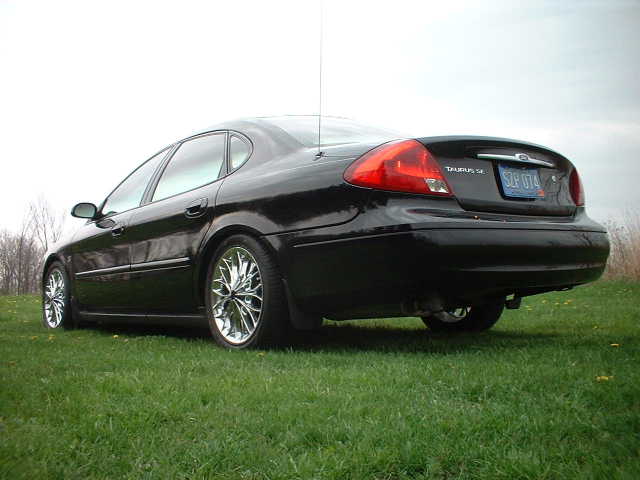 With tires I'm asking $1200, without tires $1000. The rims are in almost brand new condition even though they are almost 3 years old now. Chrome is still nearly perfect and there is no pitting on the face of the wheels. Tire only have about 8k miles on them and are very good condition. They were bought last spring and driven sparingly last summer. I polished up the rims inside & out before putting them up for the winter and they look good as new. There is only one very very minor curb rash on one of the wheels, but it's barely noticeable even when looking for it. Other than that I have been ultra super careful about curbing them and it shows. As you can tell the offset is perfect for the taurus and the tires fill the wheel-well very nicely. The tires are 235/45/17 Kuhmo Supra 712's. These are considered a 3 season tire and I dont suggest using them in the winter if you have snow. Very good tire in wet and exceptional handling in the dry. I could barely get them to squeal if I threw it into a corner, they just stick.
Shipping is responsibility of buyer, and I will use any method you would like. Shipping quotes can be given if you provide a zip code.
The wheels are also double drilled for a 5x114.3 bolt pattern.
Also, one of the center caps cracked
when I was moving the wheels around last year. I will be ordeing a new one this weekend. All center caps will be in perfect condition. I have lots of pics if needed.
I hate to sell these, and I half hope noone buys them. They are ultra rare and not made anymore. I paid $1,700 for them brand new, or $420/piece.
My email is
[email protected]