Discussion Starter
•
#1
•
I hit the junkyard today with Dave (daveromanjr) and picked up a few small things...most of this involves pillaging the Lincoln Continental section. Then I got home and installed some things and took some lousy photos. Good times! :banana:
First, I had been meaning to do the chrome MFS cap for practically years. So, I finally did it, and added a little bit of a twist:
I added a steering column tilt lever from an old Continental to match. It's a direct screw-in swap to the Taurus, although the G4's (and I assume the G3's) is REALLY stuck in there - it's loc-tited from the factory. You have to be quite careful with a small wrench if you care about damaging it, but if you take your time, it's easy.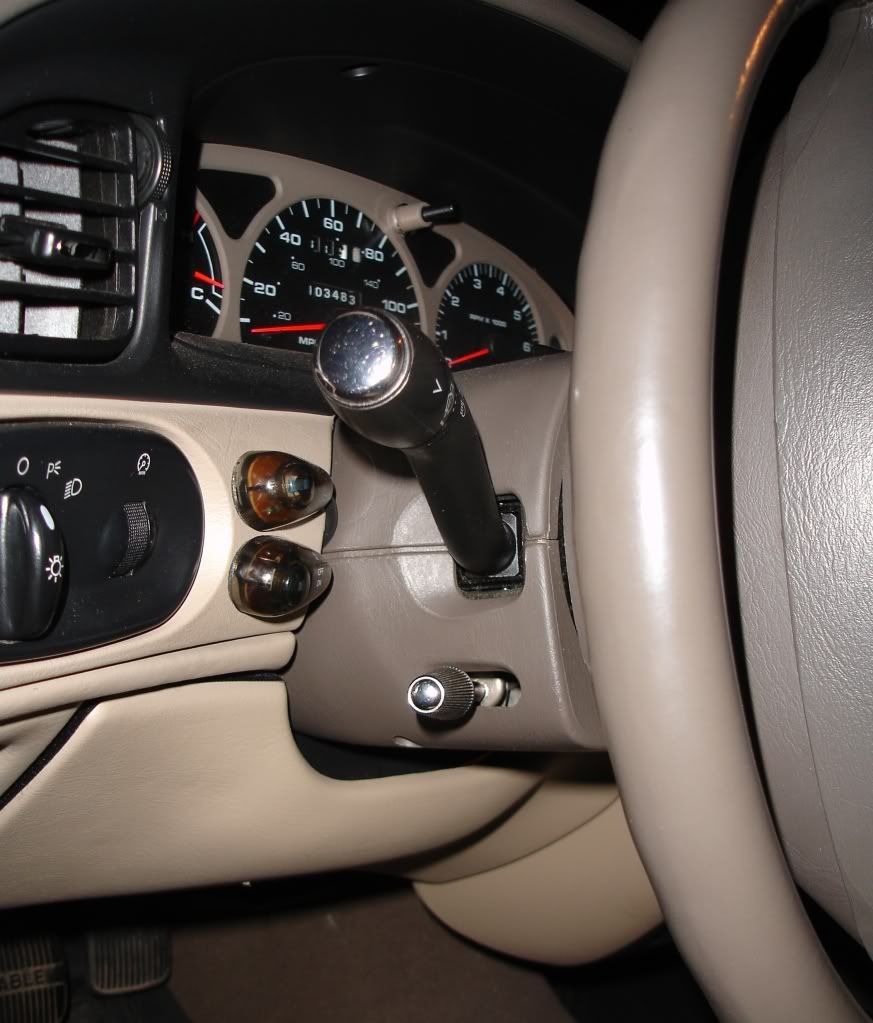 Then, of course, the requisite chrome door lock buttons. Also from a Continental - as far as I can tell, early and late ones are the same. I know I have a mixture from different cars, but I don't remember what years I grabbed them from...I just took the ones that had good chrome and weren't stuck.
Front: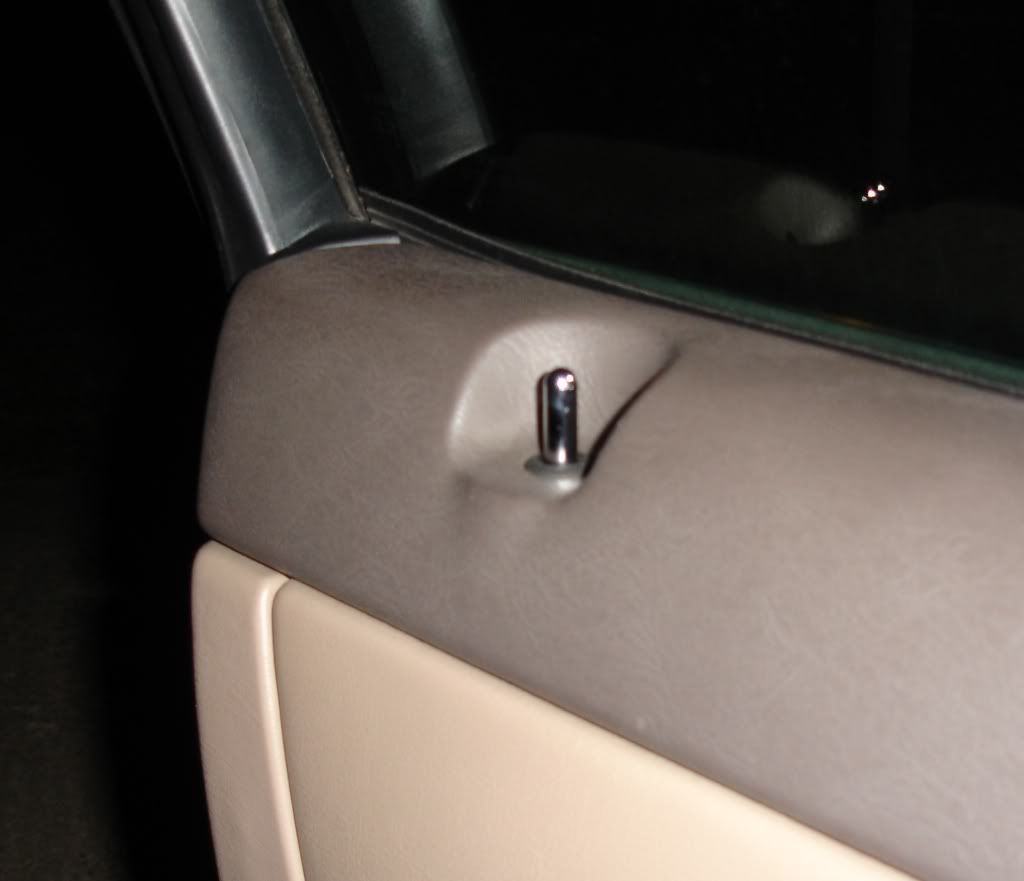 Rear: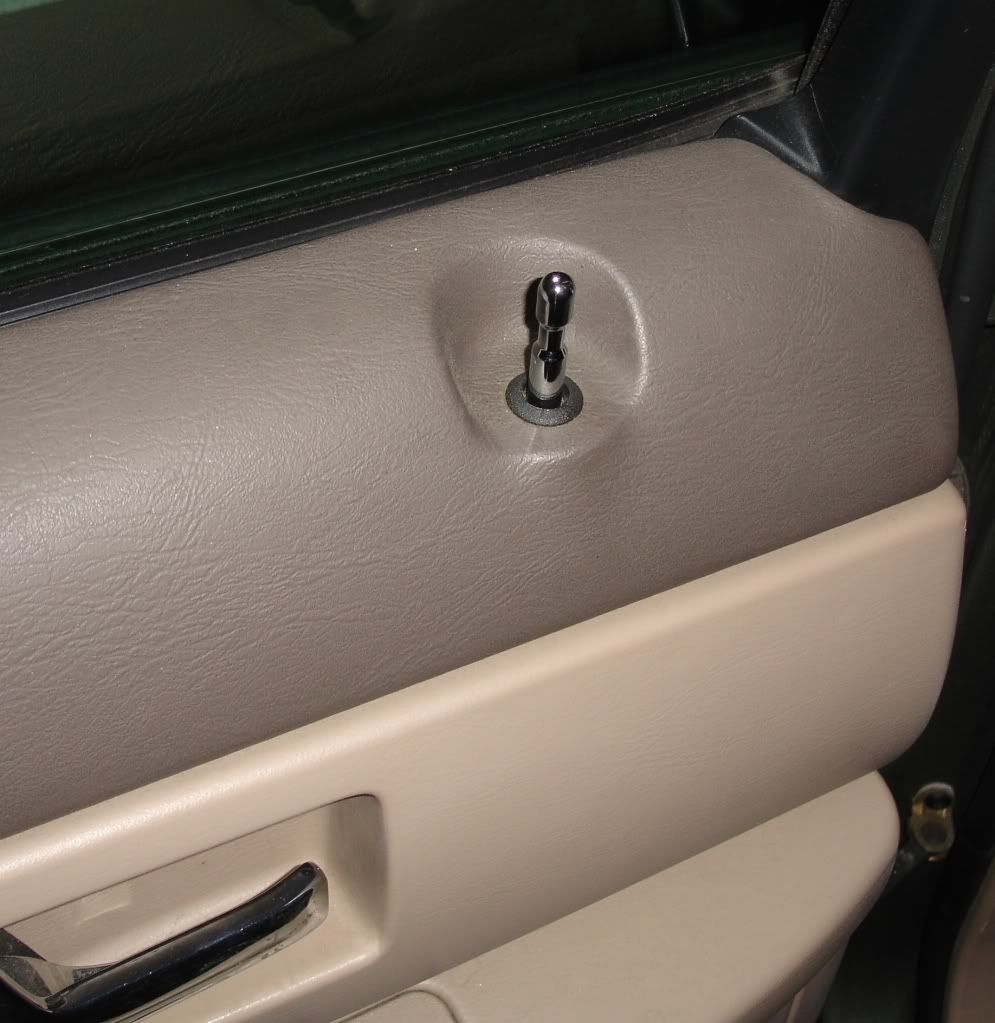 I have the same configuration the Continentals had from the factory, with short smooth ones on the front and longer ones in the back. I might switch the front ones to Continental rear ones because they look more like the stock Taurus ones and might look better in the little cutouts in the door panels. We put all rears in Dave's '03...I haven't decided which I like better in my car yet.
I've had this for a while, but just because it's SOOOOOO exciting, I have a cargo net. It's from Dave's '01 Mighty LS 98th Anniversary Taurus. :lol2: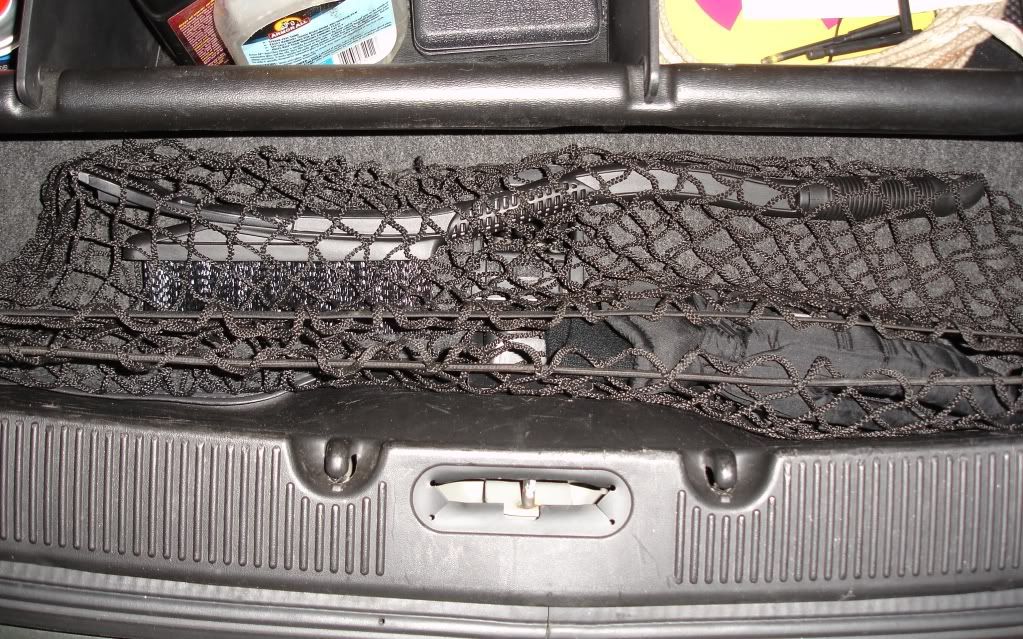 Then, also from Dave's stash of Taurus-ness, I have the official Ford trunk organizer. It's nice because the cardboard box I was using to hold all the junk I was carrying around was falling apart. This is much more permanent.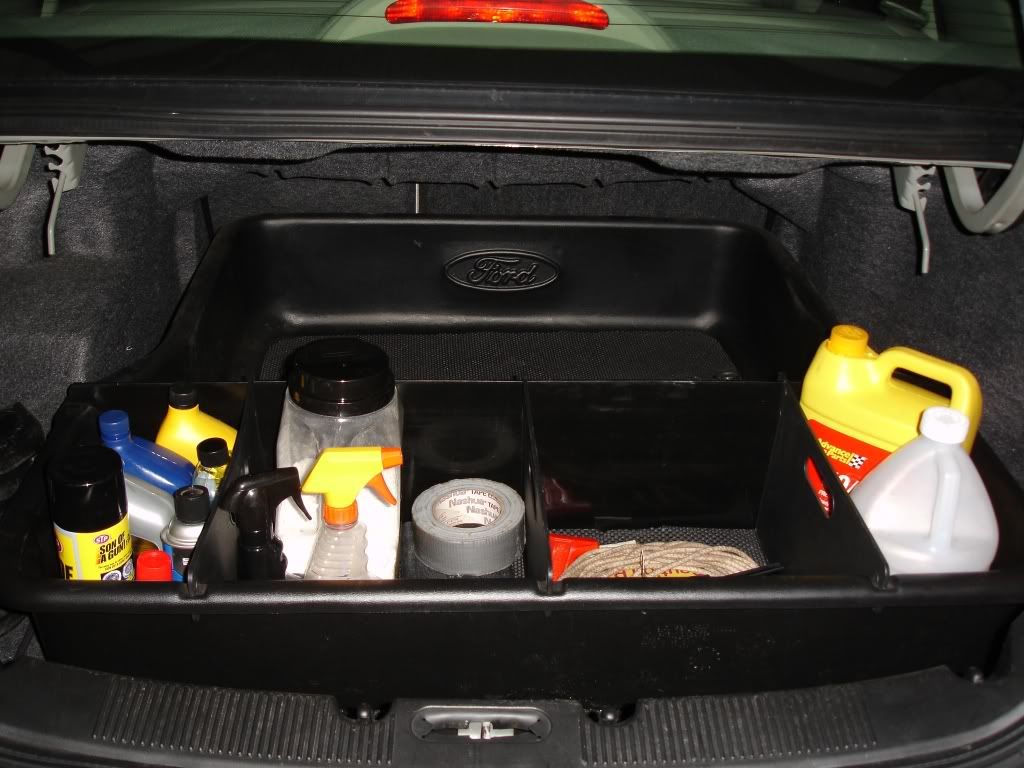 I also have some stuff that is sitting on the shelf waiting to be installed. This includes...
1: 4-note Cadillac horns. I've had these for a few months waiting for warmer weather to clean them up, paint them, and install...it's almost that time. They're '80s ones, I think. I don't really remember what car I pulled them from.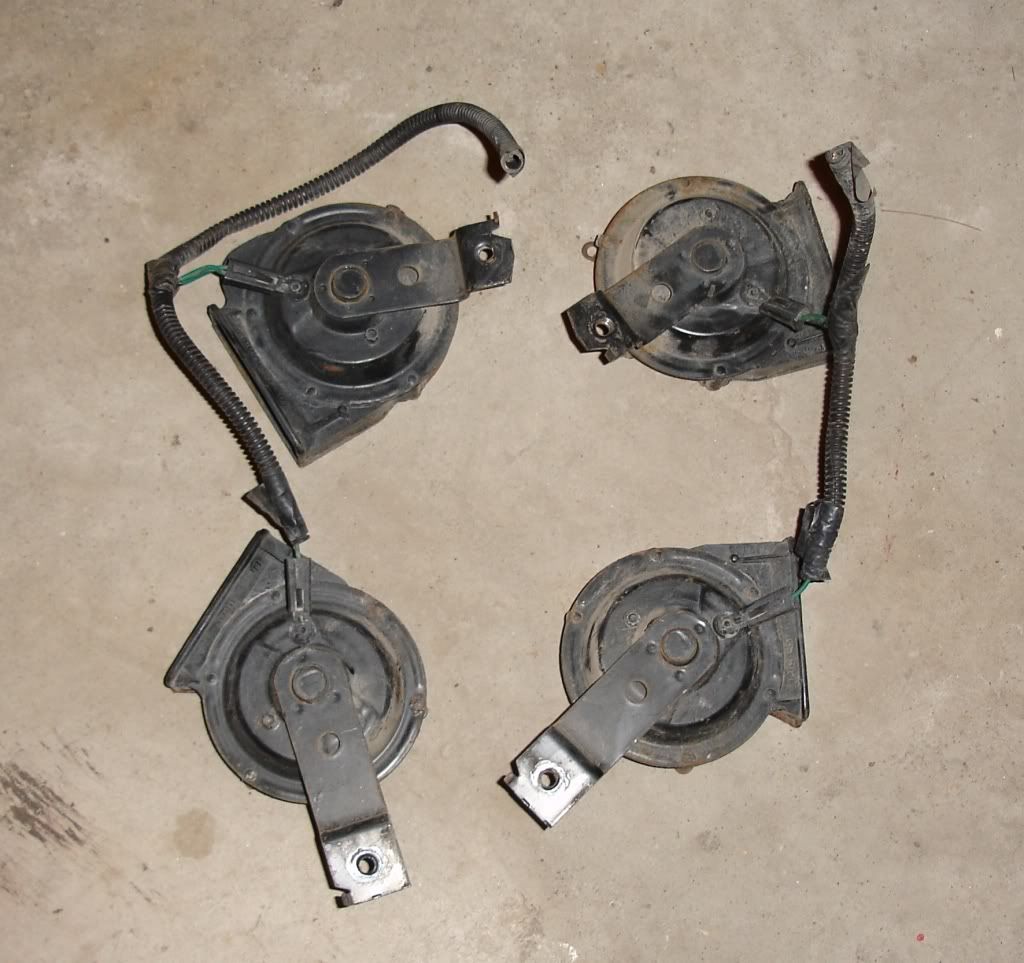 2: SHO driver's side wiper arm. Dave pulled this last year at some point and decided not to put it on his '03. It's from a '96, and I was going to install it today but ran out of daylight and my stock arm is REALLY stuck on there. I need to get ahold of a little wiper arm puller (they have them at Advance for under $5 if I remember right), and I should clean it up and paint it.

That's about it! I still haven't posted pics of Nick's (Bull Geek) now-restored old headlights on my car...so I need to get the car cleaned up for spring :grin2:
I like little chrome things. Now, to find those Centennial seats...