Discussion Starter
·
#1
·
I have a rubber hose coming off the air filter inlet that I don't know what it goes to. It had a yellowish colored plastic fitting that was on the side thats open and appeared to be molded to a black piece of plastic that has broken off. I cant get a picture of that piece because as I took it off I dropped it and it fell to the ground thus I cant retreive it untill the car is put back together (just replaced the timing chain cover and waterpump).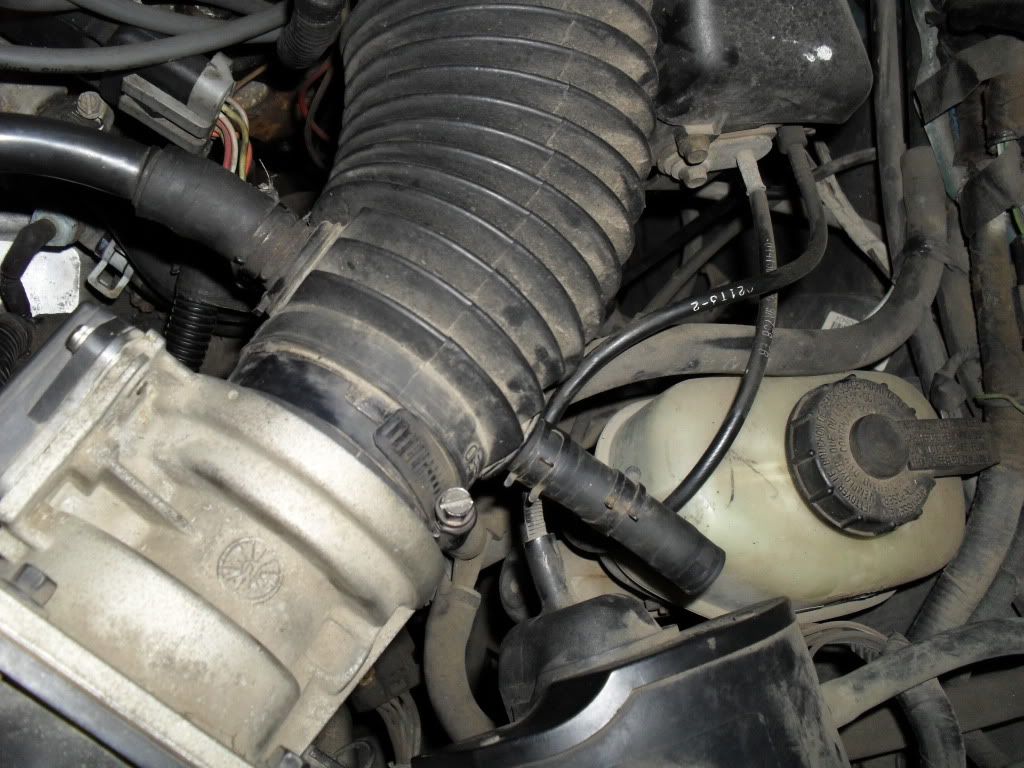 Also while I was poking around I noticed a sensor that is broken. What sensor is it though? Its hard to get a clear shot of it but if you put your cursor right in the middle of the 1st pcture, thats the sensor I'm talking about. The second picture shows the crack in it.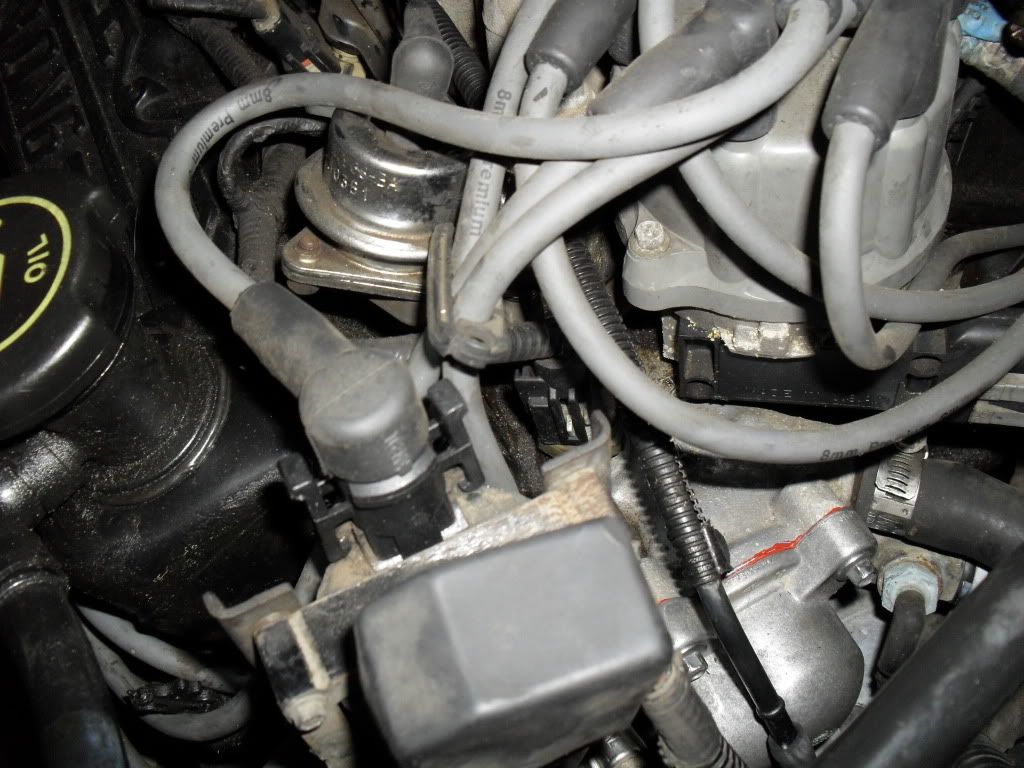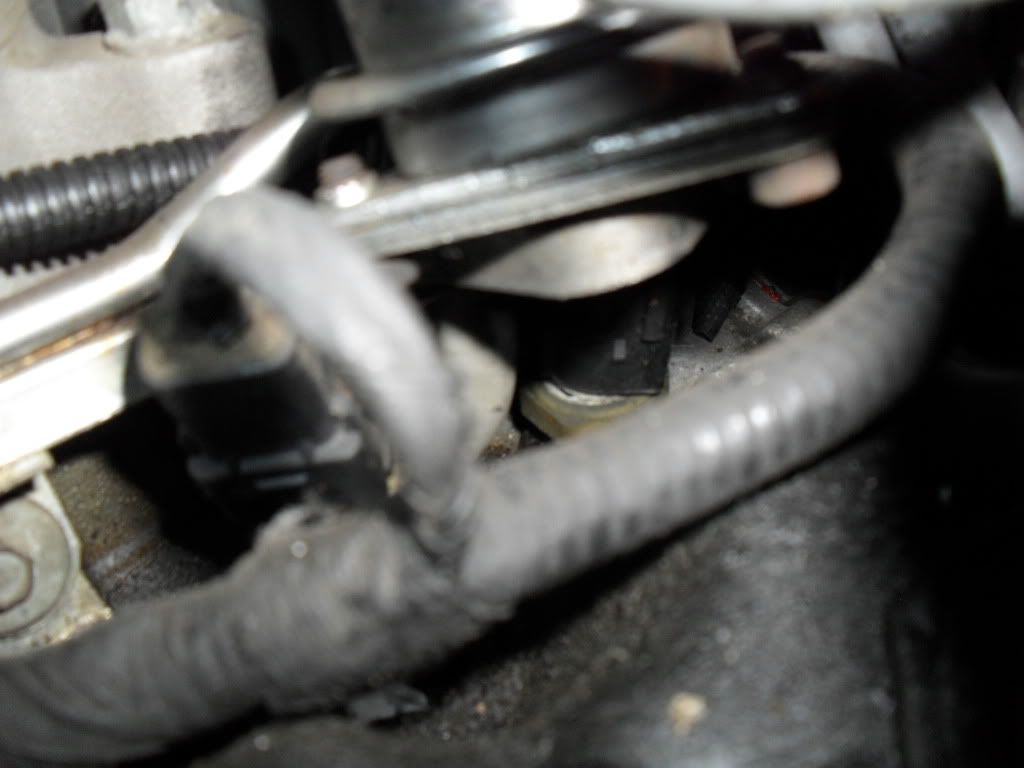 Also while we're on the subject of "whats this thing" this thing connects to the upper connector of the pcv. The 1st pic is to show that it is connected to some sort of electrical connector. The 2nd pic is to show the location of it, all the way on the other side of the engine from the pcv. The rubber hose that connected to the hard line of the pcv was severly worn so I temporarily used a smaller hose I had laying around to fix it. I'm just curious what it is, what type of sensor could possibly serve a use on a pcv?