Discussion Starter
•
#1
•
Hey, decided to make a page about the progress im having on my 92 Turbo SHO build up. Right now its in the early stages but ill post every step of the way. It won't be done until Mid-Late July, and its only February, so theres a long way to go!
Right now I have this -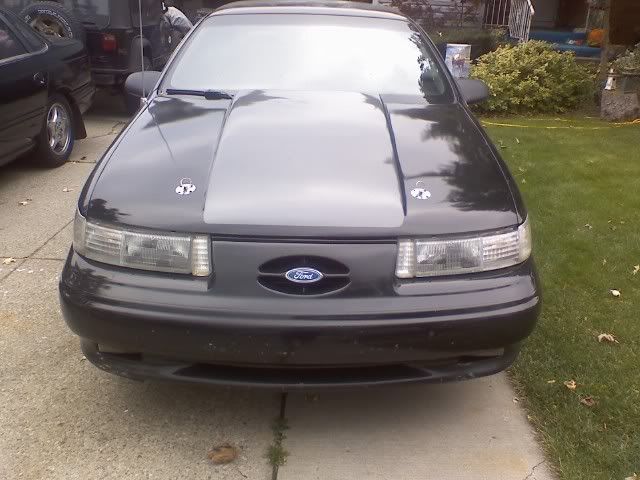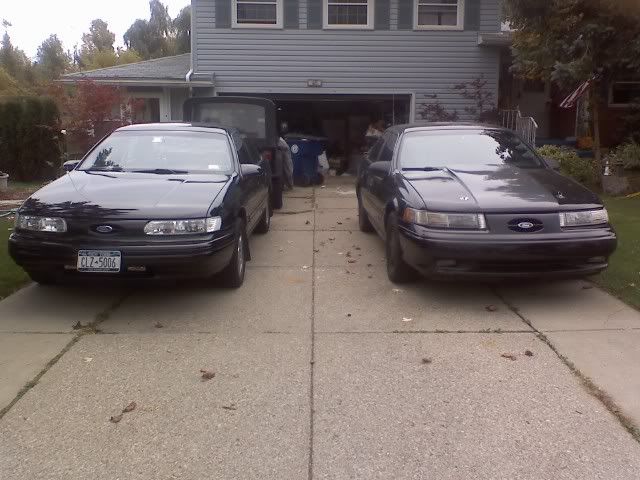 Its a Stock 1992 MTX SHO with 205k on the odometer that needs a tiny bit of work done to it.
Right now it has a new water pump, alternator, A/C system, Full 60k done to it ~20k miles ago.
Current work list -
- Weld hole in floorboard
- Fix rusted doglegs
- Fix e-brake cable
- Fix broken drivers side endlink
- Re-paint top/trunk of car (faded to white)
- Get new shifter bearings from Shosource (a little loose)
- Order moog springs and put them on new Monroe Sensa-trac struts and put them on car
- Get parts for the 11.6" brake upgrade and put them on the car
- Run Earls SS Brake lines around
- Put FSTB/RSTB on
after that its starting on the performance parts for the Turbo, Ill make that list later down the road.
Currently I have the RSTB in the garage, the FSTB is on the way in the mail. Tonight im ordering my Moog springs and rod shifter bearings.
Once it warms up a little bit and the salt is gone, its going to a body shop to get the doglegs fixed and floor board welded.
My uncle is a automotive teacher, so hes getting his class to mount my springs on the struts and struts on the car. Fix the broken endlink and the e-brake.
After that im going to put the rod-shifter bearings on so it will shift like new.
During this time im hunting down the parts for my 11.6" brakes, all I need are the spindles and calipers now. Brackets and bolts are coming soon. Once I have these ill order the SS brake lines.
Once all thats done, im taking it to my painter and having him match the paint and re-paint the top and anywhere else its faded to make it a solid jet black.
By then ill be well into saving up for my Turbo upgrade parts, and I have an installer set up to make my pipes and put the turbo in for me, along with taking care of the differential.
Theres also a local guy selling a 3.2 engine with rebuilt ATX tranny for 50k for only $200, im going to look into this today and see how the engine is, I might put that in before the Turbo goes on, but for having 205k, this 3.0 is VERY healthy.
More progress to come as it happens! :thumb: