Discussion Starter
•
#1
•
I had my worries about fitment with these 18s after I had put my KONI and Eibach combo on. I even had rubbing with stock size tires to worry me more. I had to put my 18s back on after my girlfriend had a flat and the other tires were shot. I either have a bent rim or one of the tires are incredibly FUBAR on the chromies.
I was incredibly surprised how well they fit. I have no rubbing lock to lock and only a bit under heavy hard bumps in the front. The rears are close, but don't rub at all. This leads me to believe that if you want a 245 tire and an 18 inch rim under there the magic fitment is 18x8 with a 38 offset. It fills out the wheel wells beautifully.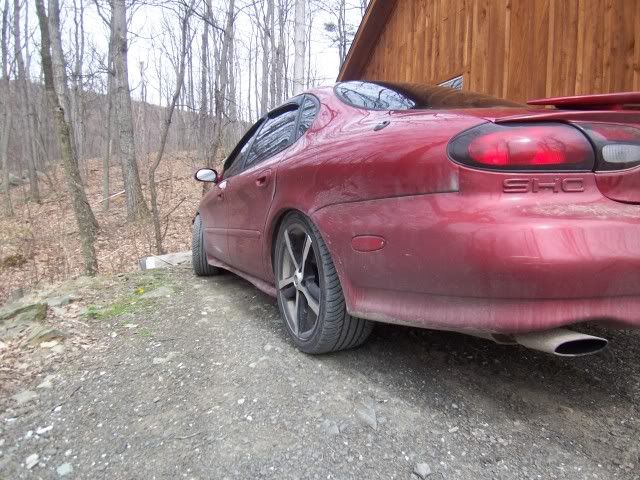 I know it's dirty but I still live back a dirt road. I'm in the process of trying to move into a house with no dirt road and a big big yard with two ponds on the property. But the girly has to approve of it as well.