Discussion Starter
·
#1
·
As promised in my cylinder head thread, pictures: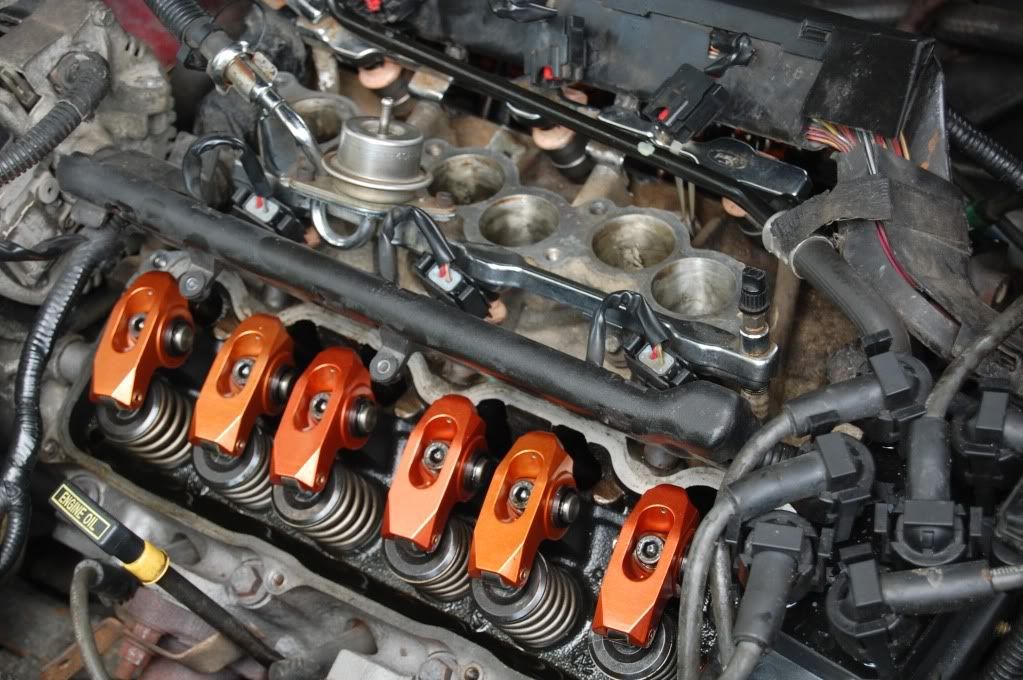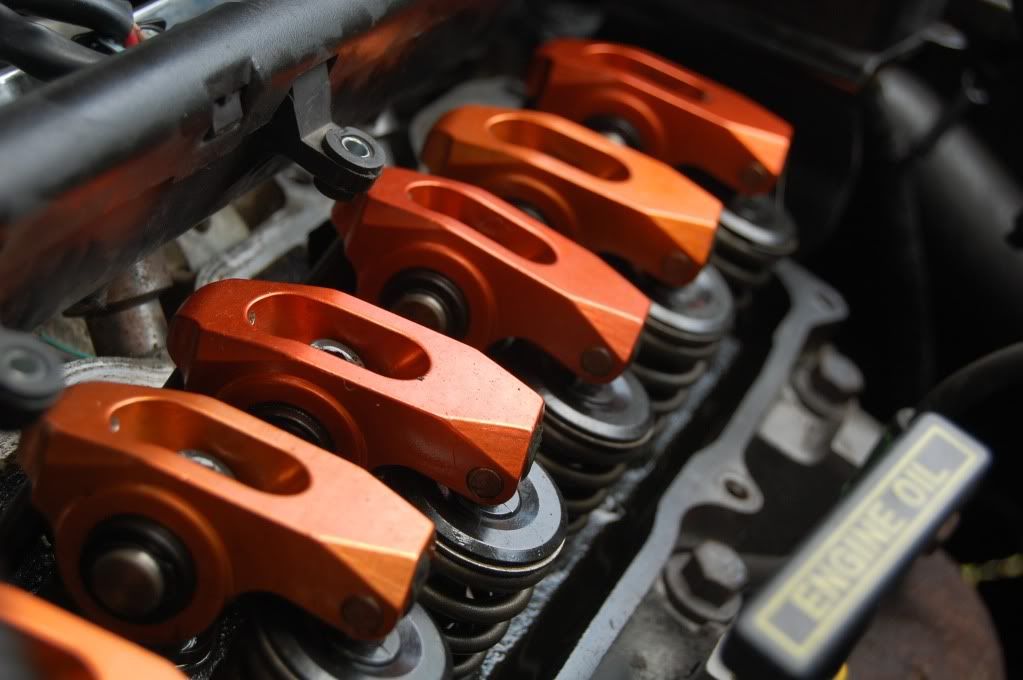 (Like my ported LIM?)
Changing valve springs on-engine is a huge PITA, especially for FWD cars. There is no room for working on the rear bank. The springs are Howards Cams 98411, with Comp Cams 740-16 retainers, and Comp 632-16 keepers. The keepers are for a Chevy LS1/LS6, but they'll fit our valves fine. They sit slightly higher on the valve than stockers, so I'm not sure what the install height of the valve springs are, so I don't know what the seat pressure is. Judging by the spring rate, though, I think the seat pressure is around what our stock valve's open pressure is. Since we have a roller cam stock, the higher pressure should be fine, but we'll see. Exhaust leak's fixed, so next stop is a chassis dyno tune.
-Dan